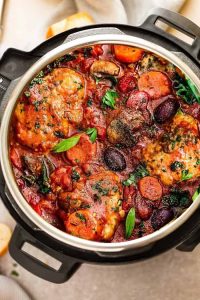 Did you know "Cacciatore" means "Hunter" in Italian?…In cuisine, "alla cacciatora" refers to a meal prepared "hunter-style" with onions, herbs, tomatoes, often bell peppers, and sometimes wine…
In my family, Chicken Cacciatore is a favorite dish, so I wanted to craft a delicious, healthy recipe and use my new toy, The Instant Pot, to enhance the flavors! …This is a perfect hearty, winter-dish to keep you full, satisfied and to feed that hunter within, to take on 2019 full-force! 🙂
(And Yes- It's: #GlutenFree #DairyFree #SoyFree #DELISH)
Note: The below recipe can be modified using a regular pot… "The Instant Pot" is a just a great way to get a lot of flavor in a short amount of time (You can check my recent review on cooking with the Instant Pot: HERE).
---
INGREDIENTS:
6 tablespoons coconut oil
2 large garlic cloves, minced
1 pack (5-7 chicken breasts)
1 diced bell pepper (I prefer red, as it's sweeter)
1 cup kale or spinach (great way to sneak in the greens)!
1/2 teaspoon chopped dried basil
1/2 chopped onion
1/2 pound mushrooms, trimmed and sliced
1/2 teaspoon dried parsley
1/2 teaspoon of kosher salt
1/2 teaspoon freshly ground black pepper
1 (14-ounce) can sugar-free / low-sugar diced tomatoes
OPTIONAL/RECOMMENDED FOR SERVING

:
Gluten-Free Pasta OR if wanting to make this dish carb-free, opt for sautéed or roasted veggies (as shown above- Add veggies to baking tray, with coconut oil/olive oil and sprinkle with herbs/salt to flavor- Bake until golden brown)…. Extra greens will add more heartiness to the dish!
Fresh parmesan cheese, red pepper flakes and/or basil for toppings
DIRECTIONS:
Set the Instant Pot to sauté and melt the oil and garlic. Add the chicken and sauté until the outside is browned. Remove the chicken and set aside.
Sauté pepper, basil, onion, parsley, salt, black pepper, mushrooms, greens and tomatoes together in the Instant Pot. Pour 1/2 cup of filtered water, then return the chicken to the pot on top of the other ingredients.
Close the lid, set the pressure release to Sealing, and hit Cancel to stop the current program. Select Manual/Pressure Cook, set the Instant Pot to 18 minutes on high pressure and let it cook.
Immediately upon cooking, carefully switch the pressure release to Venting. Open the Instant Pot, serve (over pasta with toppings) and ENJOY!
---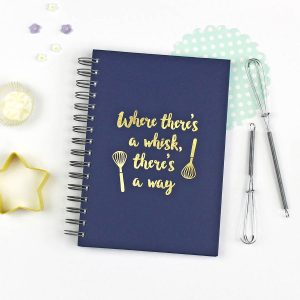 Like this recipe? …Want others like this? I LOVE hearing from you!
Email: Info@TheBalancedBeauty.com and let me know what foods YOU love to eat and want to make healthy. I love finding and crafting recipes to help you find the joy in cooking, eating healthy and staying on-track with your health and wellness goals.
Are you a great cook? …Have a great recipe? Feel free to also share and send photos with me, and I would be happy to FEATURE YOU!
+ Don't forget to Follow: @1BalancedBeauty on insta/twitter for daily inspiration!