The Balanced Beauty was created to empower, encourage and inspire women everywhere to choose healthy and shine from the inside out!
---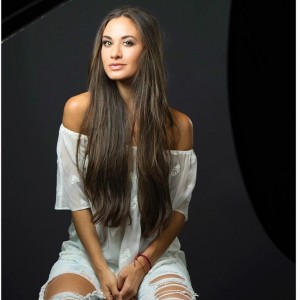 As an actor in film, television, theater and a former Miss NJ USA Runner-Up, Aly specializes in coaching actors, brides, Miss USA contestants and anyone looking to feel their best in front of the camera.
Aly is also a Magna Cum Laude graduate from Northeastern University, with years of experience working in the corporate world as an Associate at Goldman Sachs. She specializes in helping working gals and moms BALANCE it all and feel fabulous!
---
Hi, nice to meet you!
All I have learned and experienced, coupled with my interests, has led me down a path to use my passion for health and wellness to be of service to others.
Funny enough, if someone had told me a few years ago that I would say this, I wouldn't have believed them… For starters, at the age of seventeen I had a love/hate relationship with food because everything I ate made me sick! This was until I was diagnosed with a gluten allergy. After this diagnosis and a drastic change in my eating regimen, I found myself regularly experimenting and learning about new types of foods and feeling great from the changes I made to my diet! Working out, coupled with new eating habits, made health and nutrition a focus every day to make sure I felt my best at all times.
While attending college at Northeastern University in Boston, a healthy lifestyle fueled my days and supplied the energy needed to hit the gym and get involved with extra-curricular activities. As a fun distraction from my schoolwork and internships, I even found myself competing in the Miss NJ USA competition, placing in the Top 5 as 2nd Runner-Up.
I later graduated with Magna Cum Laude Honors in Business Administration, with my goal set on becoming a Financial Analyst at Goldman Sachs. I enjoyed the excitement of the dynamic fast-paced market and interacting with colleagues and clients around the world. Despite intense, challenging days I always integrated healthy eating to fuel myself for energy and focus. Colleagues could always count on me for a stash of healthy snacks in my desk, joining them in the gym, signing up for a run, or hitting up a yoga class even after the longest of days.
My natural interests in health lead to my discovery of the Institute for Integrated Nutrition. At first, I enrolled in this program as a hobby, to have a structured education and deeper understanding of nutrition because I enjoyed learning about it. During my training, I studied over 100 dietary theories, practical lifestyle management techniques, and innovative coaching methods with some of the world's top health and wellness experts.
Eventually, I found myself meeting with colleagues, friends and family looking for nutritional and lifestyle guidance. My recommendations had them losing weight, gaining energy and feeling better about themselves. I became passionate about helping others achieve their wellness goals.  Ultimately, with the encouragement and support of my family, I made a life changing decision to leave my job at a top firm on Wall Street for one reason only; I felt compelled to use my passion for healthy living and knowledge in holistic nutrition and preventative healthcare to motivate, inspire and help others.
I relate to my clients because my own path in life has taken twists and turns. Already I have had many experiences to draw upon that help me relate to and understand their day-to-day challenges, interests, personal goals and struggles. Losing my mother at a young age to breast cancer is another critical factor early in life which forced me to put an emphasis and focus on health. Preventative care and awareness not only leads to a healthier life, it can save a life.
My path to wellness did not occur overnight. It has taken me over 10 years to establish a routine that works best for me and allows me to feel at peace with myself and comfortable in my own skin. I am still a "work in progress," as I believe life never stops moving and we need to constantly adapt to inevitable changes.
In The Balanced Beauty world, life is about living truthfully with your authentic self every day, setting goals and working to achieve them. I work with my clients to create a customized routine for their unique body and lifestyle, to achieve lasting results. I have been called a coach, cheerleader, mentor, friend, sister, personal "hype- girl", fairy-god-mother and more to my clients…The results and success stories achieved with The Balanced Beauty programs have been incredible, and it is my honor to be a part of each and every journey to greatness!
Learn from past clients about The Balanced Beauty Experience : CLIENT TESTIMONIALS!
---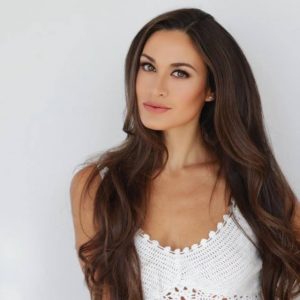 Aly practices what she preaches! She balances working 1:1 with Balanced Beauty clients, with working as a professional actor in television, film, theater and modeling. You can follow her behind-the-scenes fun on acting account: @Aly_Mang or can view latest projects here: AlyMang.com
---
"Don't be afraid to shine, the world needs your light."
-Marainne Williamson