The Balanced Beauty was voted by The Gluten Free Buyer's Guide as: "TOP 30 Gluten-Free Blogs!"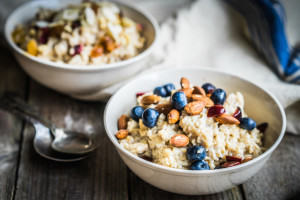 In certain individuals or under certain conditions, foods can cause acute or immediate reactions and problems. Timing and amount of food consumption can also negatively impact the digestive system. Identifying and eliminating trigger foods can help determine a diet that may be best for you.
Having a gluten allergy, Coach Aly knows first-hand how difficult food allergies can be. Reading labels, ordering dinner at a restaurant or attending a party can be overwhelming. Working with Coach Aly, you will learn tips and best practices when it comes to eating with an allergy or intolerance. Together, you will create a plan determining the foods to enjoy and the ones to avoid!
Gluten Free living has become increasingly more popular, even for those without an allergy. With Coach Aly's assistance, a Gluten Free lifestyle can help you successfully lose weight, boost mood, energy levels, and can cure ailments such as arthritis or sleep apnea.
TOPICS COVERED, BUT NOT LIMITED TO:
Your nutrition plan
Recipes
Meal planning
Snacks
Ordering from various menus
Preparing food
Dining recommendations
Skin, Hair, Nails- Overall beauty!
Supermarket walk-through
Shopping/Hot products
Gluten-friendly lifestyle
Follow @1BalancedBeauty on social media & check the BLOG for the latest recipes and product recommendations…
All posts and recipes shared are Gluten-Free!