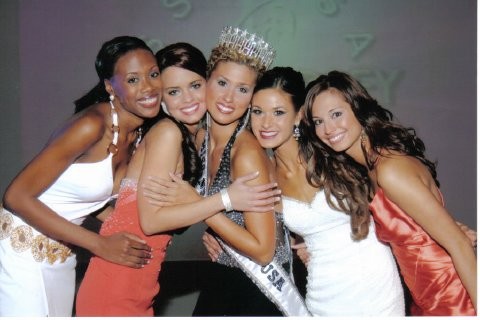 As a former Miss NJ USA Runner-Up, Professional Actress/Model, Business Professional and Marketing Expert, Coach Aly knows first-hand what is needed for you to shine your brightest on-stage and differentiate yourself for the judges pageant weekend!
Working with Coach Aly, you will become knowledgeable of everything to expect from orientation to the crowning moment… You will be supported, inspired, motivated and guided every step of the way!
2014-2022 NY/NJ Clients have placed:
1st Runner-Up, 2nd Runner-Up, 3rd Runner-Up, 4th Runner-Up, Top 5, Top 15, Best in Swimsuit, Humanitarian Service Award Winner, Miss Congeniality and Top 15 ( Note: Many were FIRST TIME COMPETITORS)!
PAGEANT PREP:
Pageant form completion
Questionnaire/ Resume
Judges Interview
On-stage Interview
Public speaking skills
Stage presence
Pageant walk (for each category)
Opening number selection
Evening gown selection
Swimsuit selection
Interview suit selection
Accessories/Shoes/ Complete "the look"
Overall Presentation/ Professional branding
Mock interview
Mock pageant
TOPICS COVERED, BUT NOT LIMITED TO:
Nutrition: Meal and snack planning
What to eat pageant weekend
Detox/Cleansing
Glowing skin
Healthy hair
Beauty Tips/ Make-up Consult
Fitness: Toned arms, flat tummy, SWIMSUIT READY!
*Coach Aly's clients have won "BEST IN SWIMSUIT" consecutive years at BOTH Miss NJ USA & Miss NY USA!
Pageant Planning: Get organized and perfectly prep for pageant weekend
Photo shoot tips/Secrets, to look your best in front of the camera
Stress Relief
Opening number/ Dance routines
Pageant history/ Education
FULL PAGEANT RUN-THROUGH! "Mock Pageant," all categories
Coach Aly will also be at your pageant cheering you on, and providing you with notes/ recommendations throughout pageant weekend!
LIVE Miss USA 2014, Baton Rogue Photos – Emily Shah, Miss NJ USA
AlyMang.com & IMDb – What sets Coach Aly a part from other "Pageant Coaches" are her many  years of professional training and experience in Film, TV, Musical Theater, Commercials and Modeling. Her first-hand knowledge and experience will empower you to shine your brightest on-and-off the stage, and help leave a lasting impression with the judges pageant weekend.
Coach Aly's speciality is branding & helping you put fourth your most authentic, polished and professional version of YOU.