2014 Miss USA Competition
June 8, Live from Baton Rouge, 8/7c NBC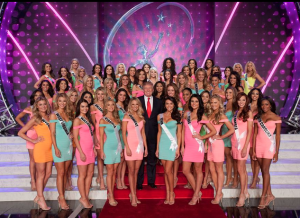 As we count down the days to the pageant, we will be sharing
exclusive
health and beauty tips with our followers!
Make sure you are following on Instagram and Twitter @1BalancedBeauty for the behind the scenes first look at the beautiful contestants, talent and celebrity judges, pageant weekend, June 7-8th!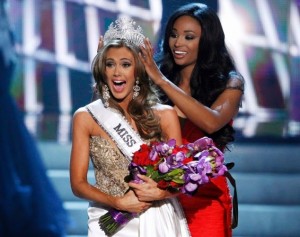 Miss USA
is the
ultimate
title in
beauty
and
grace
. The winner is known for her confident beauty on stage, but off-stage is better known as an advocate and spokesperson for breast and ovarian cancer education, prevention, and awareness, and working closely with organizations, such as Gilda's Club, Susan G. Komen and the National Ovarian Cancer Alliance.
HOW DOES THE PAGEANT WORK? 
The
51 contestants
competing for the title are judged in three stages: interview, swimsuit, and evening gown.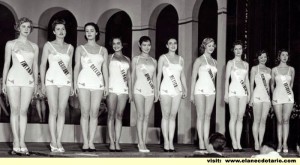 The interview stage
consists of each judge spending time with each delegate. The judge asks specific questions, getting to know their personality, achievements, life goals, and ultimate dreams.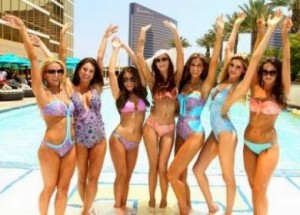 The
swimsuit competition
has the participants model one of a variety of swimsuit styles, provided by a sponsor. This is the ultimate test of confidence, inner beauty and character. Judges acknowledge physical fitness, but ultimately look for someone comfortable in their own skin. Over the years the contestants have varied in size, height, shape, ethnicity-what they all have in common is their ability to fearlessly strut and
own
their moment
on stage!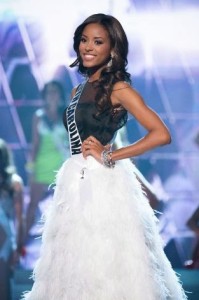 The
evening gown competition
is all about personality and style! Contestants select their gown of
choice
, which is a great way for viewers to get to know the contestants… Is she sweet and romantic? Confident and sexy? Classic, elegance? The gown says a lot about their style and the overall message they want to convey to the judges!
The judges give a score each round and the 15 ladies with the highest tally of scores becomes a semi-finalist, which is announced during the live, televised portion of the pageant.
The celebrity panel of judges will then view the 15 semi-finalists in swimsuit and scores will cut the women down to 10 finalists. These finalists then move on for the final evening gown competition. The score will cut the group down once again to 5 lucky finalists.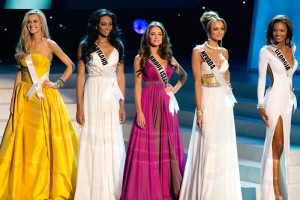 The 5 finalists
will then answer a, randomly selected, question for the final 
interview portion
of the competition. Questions are important ones that will test the finalists morals and intelligence. In addition to the content of the answer provided, this is where we see if she can articulate her thoughts well under pressure and when in the spotlight!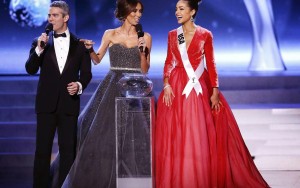 Scores from each round will be tallied and the woman with the highest score will be crowned,
Miss USA!
Miss USA will later go on to represent USA and compete in the
Miss Universe Pageant. 
A BALANCED "
BEAUTY
" TEAM!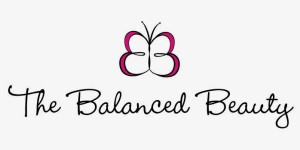 BEAUTY
 from the inside out!

Before the creation of "The Balanced Beauty" and "Jacklyn Beauty," there were two young girly-girls from New Jersey who loved everything and anything beauty, fashion, health and Miss USA! Jacklyn, a former Miss NJ Teen and Aly, a 2nd Runner Up Miss NJ, became great friends through their Miss USA pageant experiences and shared gluten allergy!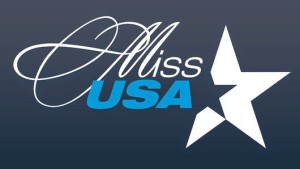 Over the years, keeping in touch and sharing Gluten-free recipes and product "
finds
", the two launched their unique businesses;
both with the goal to help women look and feel their best!
… Jacklyn through make-up and styling and Aly with a focus on nutrition, health and wellness.
Jacklyn
, along with her full-beauty service team, has mastered the art of
expert
makeup application, studying under brands like MAC, Channel, Bobbi Brown, Urban Decay, Smash Box and Too faced Cosmetics. Jacklyn has also worked with celebrities, on sets with such as
Entourage
,
House
and
Private Practice,
as well as with
Rusk Hair Products, Bliss Magazine, Island Bridal, Nordstrom
, and beauty queens from the
Miss Universe Organization
.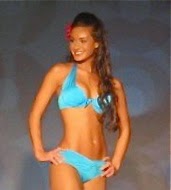 Aly,
launched her Holistic Health Coaching business full-time in January. She coaches young girls and women, ages 14-60+ to "
choose
healthy
and
shine
from the inside out!" Clients learn health and beauty tips to blast fat and tone-up for the long-term, gain confidence, work on and refocus personal goals, and learn work/life balance techniques. She provides education and motivation, as clients detox and cleanse for every day life or big events, like photo shoots or walking down the aisle on their wedding day!
With Coach Aly's proper nutrition and inspirational coaching techniques and Coach Jacklyn's expert make-up, hair and style; this beauty team has you covered from the inside out!
As we help the contestants look and feel their best pageant weekend, we hope to share the "
pageant experience"
with you these upcoming weeks… To start, check out our favorite
BEAUTY TIPS
below!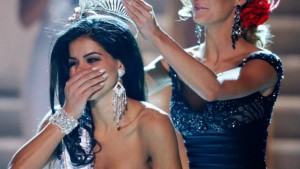 Our Top 10 Beauty Tips for a Beauty Queen!
Coach Aly, on Health:
1. Drink Lemon Water Upon Rising- Lemon is a great all-natural metabolism booster that will help you detox and glow all day!
2. Drink Dandelion Root Tea before going to bed the week leading up to a big event. This is an herb to help detox, rid bloat and puffiness and will have you looking fabulous for your time to shine!
3. To get lean…think green! Greens are oxygen to the blood and natural "fat burners!" Your plates should be loaded with greens to get vitamins, minerals, nutrients, and fiber in your diet.

4. Don't be a princess…. Push a sled! When you're not posing, taking a fab selfie or getting your makeup done, you need to be working up a sweat in the gym…And that does not mean reading a mag as you sway to and fro on the elypitcial. It means picking up some weights and gaining some muscle! Push yourself with challenging, energetic moves to get your heart rate up and allow for proper periods of rest. The more muscle you have, the higher your resting metabolic rate will be. Translation: Build muscle to get lean!
5.
Think beautiful thoughts!
Beauty shines through when you not only look and feel your best but when you ARE your best. Be kind, loving, humble, and thoughtful- Work on sending only positive energy into this world! When you walk in a room, others will feel this positive, loving presence. Carry a grateful, thankful heart with you everywhere you go, and radiate love and happiness- This is
true
beauty
!
Coach Jacklyn, on Beauty:
6. Take care of your skin! Always wash your face before you go to bed and invest in good skin care products. How you take care of your skin now will effect you years to come. Also, the better the shape your skin is in, the less make-up you will need to use and the smoother the canvas to apply your make-up.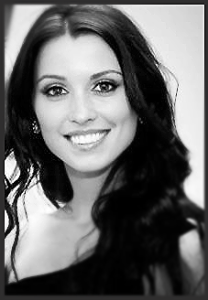 7.  Stay away from anything shimmery where you have imperfections. Example: sagging eyelids, acne breakouts or scars- It will draw attention to the imperfections.
8. Your brows are the second most import feature on your face (skin being number one). Always make sure brows are groomed and shaped for an overall clean and polished look. If you have thin or sparse lashes, try lash brow tinting (with vegetable die). It will instantly make your brows look fuller and will last for a few weeks.
9. Always curl your lashes; get as close to your lash line as possible! Use a blow-dryer for 5-10 seconds to heat up your eyelash curler for an extra kick for you curl! Curling your lashes will make your lashes appear longer and your eyes more open.
10. Use a waterproof gel liner or liquid liner. There is nothing worse then smudging eyeliner all over your eye. Although many pencils claim to be smudge proof and last all day, none can compare to the power of a gel or liquid liner. Our favorite gel eyeliner is MAC Fluidline and our favorite liquid liner is Maybelline master precise liquid eyeliner.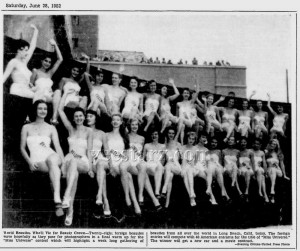 The very first 
Miss USA contestants photographed here in 1952!
Miss USA; a beautiful part of our history…and every girls SUPER BOWL!!!!!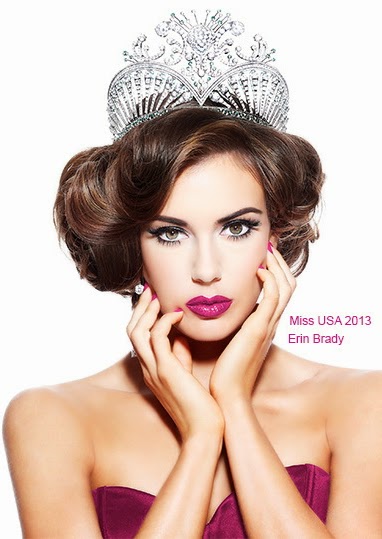 Check out the official Miss USA website to get to know the contestants and select your favorites to cheer for pageant weekend!!!

…As proud Jersey girls, you know who we will be rooting for!







For inquiries or interest in working with Coach Aly & Jacklyn, Email: Info@TheBalancedBeauty.com