Hi Beauties,
WONDERFUL NEWS!!!
The Balanced Beauty has been awarded as one of the TOP 30 GLUTEN FREE BLOGS in the country by, "The Gluten Free Buyer's Guide;" a wonderful resource for those diagnosed with Celiac Disease, gluten allergies, intolerance and for those trying to live a gluten-free lifestyle.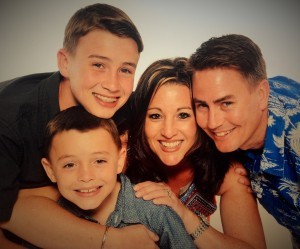 Founders, with sons Blake & Jacob
"The Gluten-Free Awards" started in 2010 by Josh and Jayme Schieffer. The Schieffers have a child with Celiac Disease. After their son's diagnosis they gutted the fridge and pantry of "most" gluten containing products and went to the health food store to re-stock. Josh and Jayme soon realized how expensive some of the food was and how awful it tasted. On the other hand, some products tasted great and cost little to no more than their gluten containing counterparts. Josh and Jayme couldn't find a single resource containing unbiased opinions about gluten free products and services so they developed The Gluten-Free Awards. Josh has now been diagnosed with Celiac Disease and is on a mission to make life easier for those who get diagnosed and/or are intolerant to gluten.
Josh and Jayme realized quickly that spending $7.00 on a box of cookies and tossing them in the trash after one bite wasn't the way to go. They didn't have the health or financial freedom to experiment with the new food products and services. They wanted good tasting gluten-free food and a reasonable cost without the added frustration. The GFA aims to be the quickest way to identify that a product or service has met the quality standards set out by the Celiac and Gluten Intolerant population.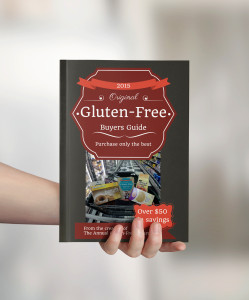 Each year, people that consume or use gluten-free products and services are able to vote on their favorites. The results are then be posted onto the website for everybody to use. The Annual Gluten Free Award winners and nominees are also be placed in the: Gluten-Free Buyers Guide. The purpose is to provide quick and easy information to two separate parties: 1. The consumer 2. Distributors, and Retailers.
At the end of each year the Gluten Free Buyer's Guide highlights THE BEST gluten-free products, services, and organizations with the help of the gluten-free community.
It is an HONOR to be included as a TOP GLUTEN-FREE BLOGGER for 2015!!! 
I am committed to sharing recipes that are delicious, healthy and always gluten-friendly, as I have suffered from a gluten allergy since I was diagnosed at 17 years old. For me, growing up, eating "normal foods" made it extremely difficult to first adapt to the world of "gluten-free" products and recipes, and I (like most) totally relate to the Schieffer families struggles …When first transitioning to a gluten-free diet, I actually became very sick due to my lack of knowledge (my immune system constantly breaking down, in and out of doctors offices and even coughing up blood-so scary)! I remember it as a very difficult and frustrating time. Today, I am so glad there are resources like this to help those coping or learning about living a gluten-free lifestyle- This is a true time, money and life-saver!!!!
As I coach my clients or share content via Blogs and Social Media, I am always cognizant of those struggling and will continue to post, share and educate followers of the best gluten-free products and recipes. My goal is to provide recommendations that are gluten-friendly but taste just as good or better than the original recipe!
Thank you to The Gluten Free Buyers Guide for this honor!
STAY TUNED for an updated Balanced Beauty website, with easy-to-access RECIPES, BLOGS and educational features coming soon. As always, thank you for following!
Much Love,
Coach Aly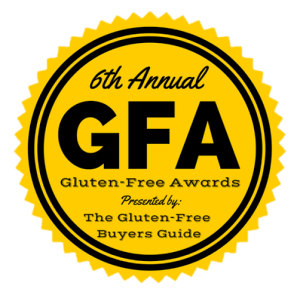 The Gluten Free Buyer's Guide Mission:
"To make life easier on Celiac and Gluten Intolerant people and their families by providing quick and easy to understand comparisons about gluten free products and services."
Source: The Gluten Free Awards