Today's Summer Slim-Down Recipe is a sweet treat in celebration of it being Friiii-YAYYY! Satisfy your sweet tooth this weekend with this creamy, PB & Chocolate combo in just 5 simple steps!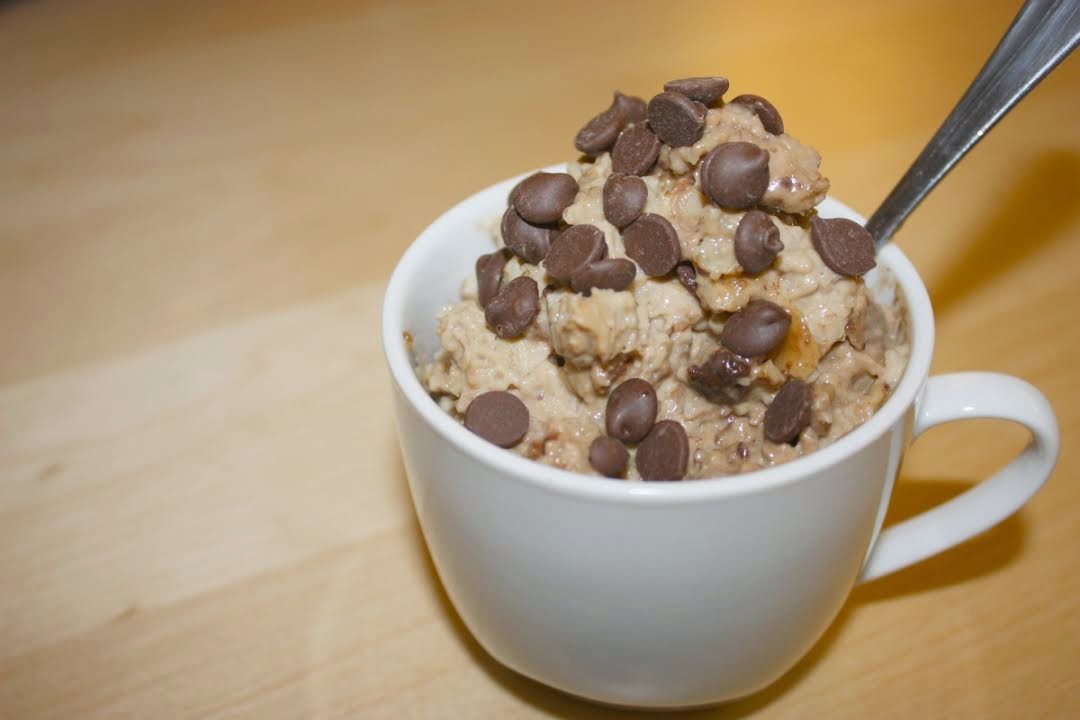 Enjoy for a special breakfast occasion or as a healthy, sweet treat!


Recipe from Kelsey at: @BananasAndBellinis
PB & Chocolate 
Overnight Oats!
Makes 2 servings:
Ingredients:
1/2 c. gluten-free rolled oats
1 c. almond milk (or other milk alternative of your choice)
1/4 tsp. salt
1 banana (the riper the better)
2 tbsp. organic peanut butter
1/4 tsp. pure vanilla extract
1/4 tsp. raw honey (or other natural sweetener of your choice)
2 tbsp. vegan carob chips
Instructions:
Combine the oats, almond milk and salt in a saucepan and cook on the stovetop over medium heat until almost all of the almond milk has been absorbed. You don't want to oats to be too watery or too sticky…right in the middle is perfect!
While the oats are cooking, mash the banana and peanut butter together with a fork until smooth and well-combined.
When the oats have finished cooking, place about half of them in a food processor or blender with the banana-peanut butter mixture, vanilla and honey and blend until smooth.
Stir the remaining oats and carob chips into the blended mixture and place in mason jars (small bowls or mugs work fine, too!) and refrigerate overnight.
Sprinkle with extra carob chips and enjoy with a cup of coffee or tea in the morning!
Keep following the Blog and @1BalancedBeauty for healthy, delicious SUMMER SLIM-DOWN RECIPES throughout the season!
Have a fabulous weekend!
With Love,
Coach Aly



* 

The Summer Slim-Down Series

 

was designed 

by The Balanced Beauty

 to give you alternative recipes to the foods you love and crave!  Swapping ingredients, sticking to portion sizes and preparing meal/snack options in advance will help you slim down for the warm-weather months… You will be bikini-ready, without feeling deprived!
Insta/Twitter: @1BalancedBeauty
Facebook.com/TheBalancedBeauty
www.TheBalancedBeauty.com