The Fall is here…And one of my all-time favorite things in life is the sweet smell of spiced cookies baking in the oven!
Once that magical cinnamon aroma is in the air, you just feel cozy and warm.
These cookies are super simple to make and only take about 10-12 min in the oven!
YES– they are also Gluten-Free and made with coconut sugar, so they are also a healthier alternative to other seasonal cookie/dessert options.
Balanced choices, like incorporating this type of cookie, will not only hit your Fall Sweet Spot, but also keep you on-track with your weight-loss and wellness goals.
---
INGREDIENTS

:
2  3/4 cups Gluten-Free All Purpose Flour
1/2  teaspoon course salt
2 teaspoons cinnamon
1 teaspoon baking powder
1 1/2 cups sugar (I use organic coconut sugar)*
1 cup (2 sticks) softened butter (not melted)!
2 large eggs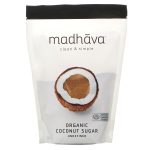 Coconut sugar lowers chances of a blood sugar spike and contains a small amount of inulin, a type of soluble fiber, that can keep post-meal blood sugar levels steady. The reason this is important/helpful is because maintaining steady blood sugar levels is what keeps your weight down! It also can keep you full, satisfied, and less likely to crave more sweets (or other treats) later. You can have your balanced sweet-treat and then get right back to your healthy choices!
DIRECTIONS

:
Preheat oven to 350 degrees and prep baking sheets with parchment paper or spray lightly, to avoid sticking
In a large bowl, mix together all dry ingredients (Flour, Salt, Cinnamon, Baking Powder & Coconut Sugar)
In a separate bowl, whip together the butter and eggs.
TIP: Make sure your butter is "softened" and not completely melted or this will change the texture/consistency of your cookie.
Combine the dry & wet ingredients to create dough
Roll into 1 3/4 inch balls and place on baking sheet to bake in the oven for about 10-12 min (or until golden brown)
OPTIONAL:
Mix together cinnamon & sugar in a small bowl and roll cookie dough into mixture before placing on the pan
These taste great plain, with recipe above, but you can add chocolate chips or nuts, if desired!
To hide "cracks" in cookie and add a touch of extra sweetness, you can also lightly dust with powdered sugar
This cookie is light and tastes great with a hot cup of tea– The perfect Fall treat or afternoon snack- Enjoy!!!
---
Wishing you a healthy, happy, delicious & wonderful FALL SEASON!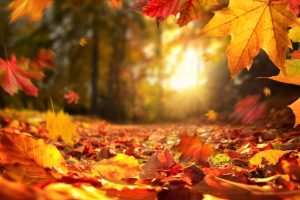 Email: Info@TheBalancedBeauty.com for 1:1 Coaching Availability & Rates
NOW is the perfect time to make healthier choices, leading into the Holiday Season.
Learn what foods will boost your metabolism, while keeping you full and satisfied. You can lose weight and still enjoy indulging and celebrating, without depriving yourself,  all season long!… Lifestyle & Make-over Transformation is MY SPECIALTY!!!
Follow @1BalancedBeauty for healthy tips, inspiration and recipes!