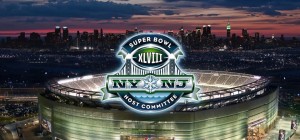 Victor Cruz Simple Salsa:
What's a party without chips and salsa?!? Make this healthy, simple, all-natural kind and leave the additives, artificial ingredients and sodium in the jar! Yields about 4 cups.

And YES, I am a GIANTS FAN, so this ONE recipe goes out "in honor of!!!!!" 

MIX TOGETHER: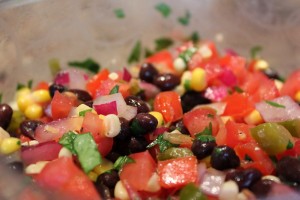 4 ripe medium tomatoes, seeded and finely chopped
5 jalapeno chiles, seeded and finely chopped
1 large garlic clove, minced
1/2 cup finely chopped red onion
1/2 cup chopped fresh cilantro
Juice of 2 small limes
1 teaspoon of sea salt
* For extra-hot salsa, leave the seeds in the jalapeno peppers!
** Add in 4 scallions (green & white parts) thinly sliced, 2 cans of black-eyed peas or black beans, and/or corn (organic) for additional flavor!
Serve with Corn chips, which are Gluten-Free OR check your local supermarket for items like: Lentil Crackers, Rice Crackers, or Falafel Chips… Less sodium, less calories and all Gluten-free!.. Great alternatives to the typical chips often loaded with sodium, fat, chemicals and additives.
Peyton has a lot at…"Steak" Fries
These SPICY Sweet Potato Steak Fries are a great side with steak or chicken or just to munch on as a healthy alternative to potato chips! High in feel-good vitamins and low on the glycemic index compared to regular white potatoes- Will not cause a spike in your blood sugar levels, good choice for diabetics, and Gluten-free. The prep takes less than 5 minutes! Yields 4 servings
4 large sweet potatoes
Olive oil
1 teaspoon paprika
1 teaspoon salt
1/4 teaspoon cayenne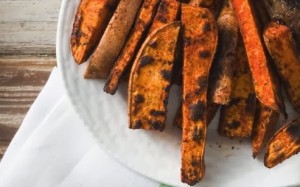 Alternative cooking method: Grill or Use Grill Pan
* For smoky flavor, replace cayenne with chipotle powder
1. Heat oven to 400 degrees
2. Cut sweet potatoes lengthwise into wedges, about 3/4 inch thick at the skins
3. Mix olive oil and spices in a large zip-lock bag with halves (shake and massage to coat all over)
Place on (sprayed) cookie/baking sheet/ make sure coated well with olive oil and sprinkle of spices
Place in oven and bake approx. 20-30 minutes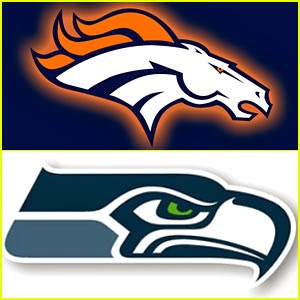 Who are YOU rooting for?!?!
Since the GIANTS are out… I'm going with the SEAHAWKS! 
(Better uniforms)



"Beast Mode" Jerk Chicken
Make as chicken breasts, skewers or diced and added to a buffet with your chips & simple salsa!
Bringing the heat, flavor, and spice that BEAST MODE would approve! Chicken is high in protein/low in fat and will keep you full while watching all the action. Spices are all-natural thermogenics, which will increase your metabolism and help burn/flush fat. 
Buy all-natural organic chicken and marinade in the below jerk paste the night before! The longer the meat marinades, the more enhanced the flavor will be!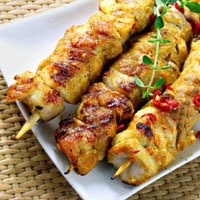 Add in VEGGIES of choice!
JERK PASTE:
10 scallions, roots trimmed, coarsely chopped
3-10 scotch bonnet chiles, seeded and coarsely chopped
3 garlic cloves, chopped
2 tablespoons chopped fresh ginger
1/3 cup fresh thyme
1/3 cup dark, all natural, brown sugar
2 teaspoons allspice
1 teaspoon cinnamon
1 teaspoon nutmeg
1 teaspoon ground coriander
1 teaspoon sea salt
1 teaspoon ground black pepper
1/4 cup olive oil
2 tablespoons soy sauce (low sodium)
2 tablespoons lime juice
1 tablespoon of dark rum (optional)
Aly's #1 Draft Pick: "Guacamole Eggs"
High in protein, healthy fat, loaded with antioxidants, bite-sized, pairs nicely with the "Simple Salsa," Gluten-free, Paleo Friendly, No carbs– Total crowd pleaser!…Easy to make but will impress your guests!
3 avocados peeled, pitted and mashed
1 lime, juiced
1 teaspoon sea salt
1/2 cup diced onion
3 tablespoons chopped, fresh cilantro
2 (roma) plum tomatoes, diced
1 teaspoon minced garlic
1 pinch cayenne (optional)
Cook your hard boiled eggs and chill in the refrigerator while you make your guacamole
 In a medium bowl, mash together the avocados, lime juice and sea salt.
Mix in the onion, cilantro, tomatoes, and garlic
Stir in cayenne pepper
Refrigerate for 1 hour or serve into hard boiled eggs immediately
When ready to serve, cut hard boiled eggs into halves, remove the yolk, and dish in the guacamole!
I'm sure many of you know how to make hard-boiled eggs. In case you don't, here is an article on how to make "PERFECT 
Hard Boiled Eggs. 
"
*
Don't waste food and throw out the hard-boiled yolk!! Save it to make this healthy, skinny
"
Egg Salad
"
Recipe!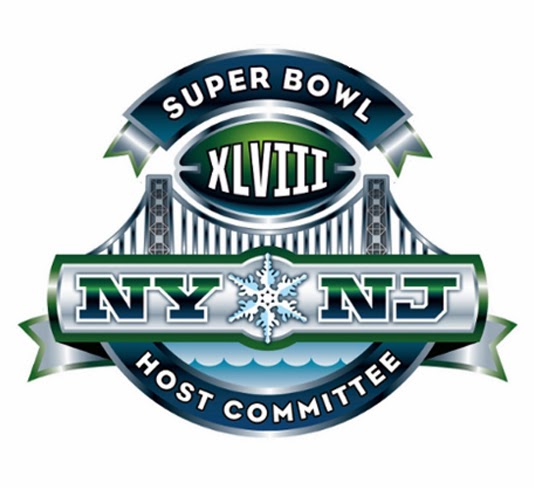 NY/NJ "Host Committee" – That's RIGHT!!!!!

BE SAFE & ENJOY THE COMMERCIALS AND HALF TIME SHOW BALANCED BEAUTIES!!!…OH, AND THE GAME TOO!!!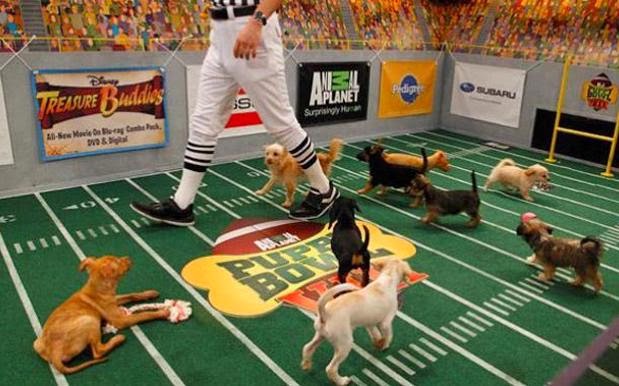 Don't forget to also tune into "THE PUPPY BOWL," on Animal Planet at 3:00 pm!!!!…It's the CUTEST!