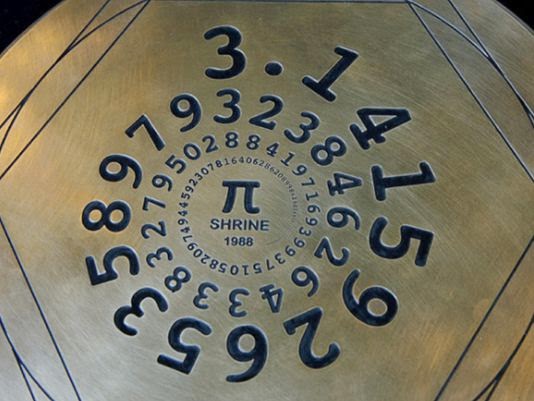 Did you know today is National "Pi" Day? For all you math wizards out there, ENJOY!  Big day for you guys!
…For all my Balanced Beauties, I'm sure the mention of the word "Pi" and you are probably thinking, "YUM, I could really go for some!!!"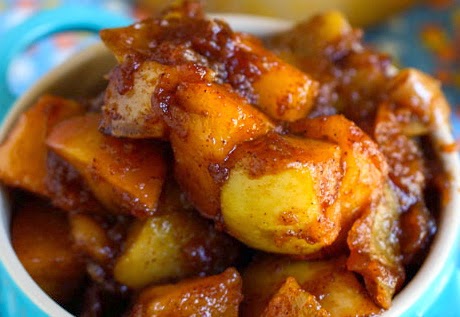 I like to call this: "Gooey-deliciousness!"
So, in honor of "Pi" Day below is a healthy recipe idea that will satisfy your SWEET TOOTH, without derailing your healthy eating habits!
Cinnamon Bakes Apples taste just like a cobbler or piece of apple pie but without the crust! The baking process brings out the sweetness in the apples, so it is all the flavor you are craving but it's totally guilt-free! Brown sugar, Butter, and other unhealthy additives are completely unnecessary!…This is a great alternative recipe using all-natural, healthy ingredients.
INGREDIENTS:
Apples- Sliced (Green have the most health benefits but use apples YOU like best. They all work in this recipe and are nutritious and delicious)
Cinnamon
Nutmeg
Sea Salt
1 Lemon
Sliced Almonds or Chopped Pecans (adds crunchy texture) 
Optional:

Fat-free yogurt (I like Chobani, Cinnamon Apple. It pairs nicely with this recipe) or all-natural "TruWhip"
TruWhip is a better alternative to brands like Coolwhip or other whipped creams because ingredients are all-natural and gluten free. A small dollop is approved on top of this "dessert" to satisfy that sweet tooth! You can typically find this in your local supermarket or health food store http://www.truwhip.com (for my Hoboken girls- check out "Basic Foods" on Washington)
Honey (instead of yogurt/TruWhip) to add within apple mixture for an all-natural touch of sweetness
STEPS:
Set oven to 375 degrees F

Mix sliced apples in a bowl with cinnamon, nutmeg, and chopped nuts (sprinkle as much of the spices as desired). 
Add just a touch* of seal salt
Add juice from 1 lemon
Add in optional touch of honey*
Spread apples on a non-stick baking pan or into baking dish (I recommend a dish so there is an easier clean up!) 
Bake for 45 minutes; stirring every 15 minutes
Once they are soft, cook for another few minutes to thicken the "cinnamon sauce."
 Let cool for approx. 15 minutes
 Dish into bowls and add your TruWhip or Yogurt on top!
Note Serving size: 1-2 apples per person
Who knew MATH could be so delicious and fun! ENJOY!!! 🙂