#MondayMotivation = REMEMBER WHY YOU STARTED!!!
When you set a goal and find yourself working on it for some time, sometimes you lose that spark… It's REALLY important to keep reminding yourself of your 'WHY' and INITIAL reason to keep that drive going!
… Below are 3 TOP TIPS on how to ignite that light, stay on-track and WIN!
---
TOP 3 TIPS TO IGNITE YOUR LIGHT :
Gratitude is the attitude! No matter WHAT happened during your day, when you go to sleep at night,  replay it back and be grateful. List all the good things that happened and allow yourself to feel gratitude in your heart. Instead of being upset or angry about any challenges or stresses that might have come up, be grateful for the lessons. Re-write WHATEVER happened as a positive, so you fall asleep with peace in your heart. … Positive thoughts are key to a deep, restful sleep and for waking up to better, happier days. You are the storyteller of your own life, so try to see ALL things through a loving lens. This is a very productive and powerful way to shift your life for the better.
Rise with purpose! Before getting out of bed,  take a moment to PAUSE. List out what you plan to do or any goals you may have, and commit to doing your best. Know your best will always be enough. Rise with intention and KNOW you are going to have a good day. You create your own reality with your beliefs; believe the day will be productive, powerful and positive — and it WILL be.
Self acceptance, every step of the way! Accept that no matter what you do, whatever happens, you can be happy with yourself because you are always giving your best in each moment. If you accept you are enough, and are committing to giving your all, you can never live with regret. Be at peace with yourself for all the highs and lows, knowing all is unfolding as part of a perfect plan to help you learn and grow.
The more positive, mindful and grateful you are, the quicker you will progress.
Many of us repeat the same lessons and cycles in life because we are not really learning the LESSON under the surface. As you navigate life with your goals, understand there IS a hidden meaning under all of it… Take time to look deeper.
My TOP TIP is: Try not to speed ahead… Enjoy the journey. That's what life is really about!
---
STAY ON-TRACK!….
Since 2013, I've been coaching my clients to lose weight, tackle personal goals, find peace, self-love, acceptance and BALANCE.
My plans are all highly personalized and customizable to you, your needs, goals and lifestyle. 
Here are just a few things clients have said about our time working together:
"I lost 25 pounds while working with Coach Aly, and felt like a slender, beautiful princess on my wedding day!"
"Coach Aly has become far more than just a coach to me. She has become a friend, a confidant, an inspiration and a sister."
"I signed up to work with Coach Aly for a 3 month package but it wasn't very long into our time working together that I knew I wanted to extend to 6 months."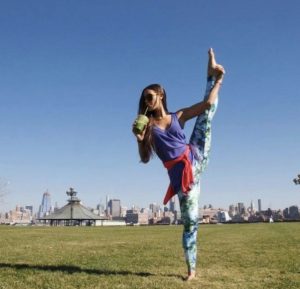 "Over our time together, she not only helped me make healthier choices and become more regimented with my eating, but she helped me get my life in order!"
"I am proud to say that I WON "Best in Swimsuit" at Miss New York USA 2018, and I couldn't have done it without Aly's help!"
"She really pushed me to work on my weakness. She helped me see things I couldn't see."
"My greatest success in working with Coach Aly has been that I feel that I can accomplish anything I set my mind to. It is incredible how discipline and good self-care motivates you to go after every single personal and professional dream you have. I always had dreams, but now I have the confidence to go after them full force."
I have been called a "Personal Hype Girl", "Cheerleader","Fairy God-Mother", "Soul Sister", "Confidant", "Health Guru" and more…
My clients are able to STAY ON TRACK with their goals, and even surpass them, because they are committed, accountable and READY for CHANGE. …All it takes is an open heart and willingness to start, and I help with the rest.
---

WORK WITH ME…AND WIN!
Nothing brings me more joy than to really help someone ignite that inner-light, tap into their "spark," and move forward living more in alignment with their dreams and goals.
If you need motivation, support or accountability to get yourself focused and committed— Check out my site to learn more about me and how I work with my clients:
I've been so proud to stay connected to clients and see them continuously transforming and living authentically… I know the seeds planted during our time working together blossom even years later — Tools provided and practices in mindfulness development, opens new doors of countless possibilities. It's my goal to serve all in this way and bring the best out of everyone I work with.
If you are ready to make healthy changes, I am ready to guide you.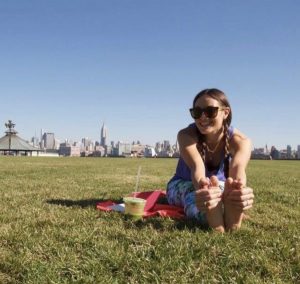 Reach out for a complimentary consultation to learn more and see if working together is a right fit!
Email: Info@TheBalancedBeauty.com
XO, Coach Aly