Stuffed "PIZZA" Peppers –
A pizza filled with flavor, without the fat, carbs and cals!
Love this recipe because there are so many ways to tweak and customize. Whether you stuff with meat, rice, sauce, or just some part-skim cheese–it's a filling option that hits the spot, when you're craving that cheesy pizza taste. Enjoy indulging all spring and summer long, without the guilt!
---
INGREDIENTS:
3 cups marinara sauce, divided
1 pound cooked/seasoned ground meat (options: turkey/chicken/beef)
1 egg
1/2 cup gluten-free breadcrumbs OR sub with quinoa or brown rice
1 cup shredded part-skim mozzarella, divided
2 tablespoons chopped fresh parsley
1 teaspoon oregano
1/4 cup shredded Parmesan
4 red bell peppers, tops cut off, ribs and seeds removed
Optional: additional "toppings" or add-ins- Mushrooms, Pepperoni, Broccoli, etc.
---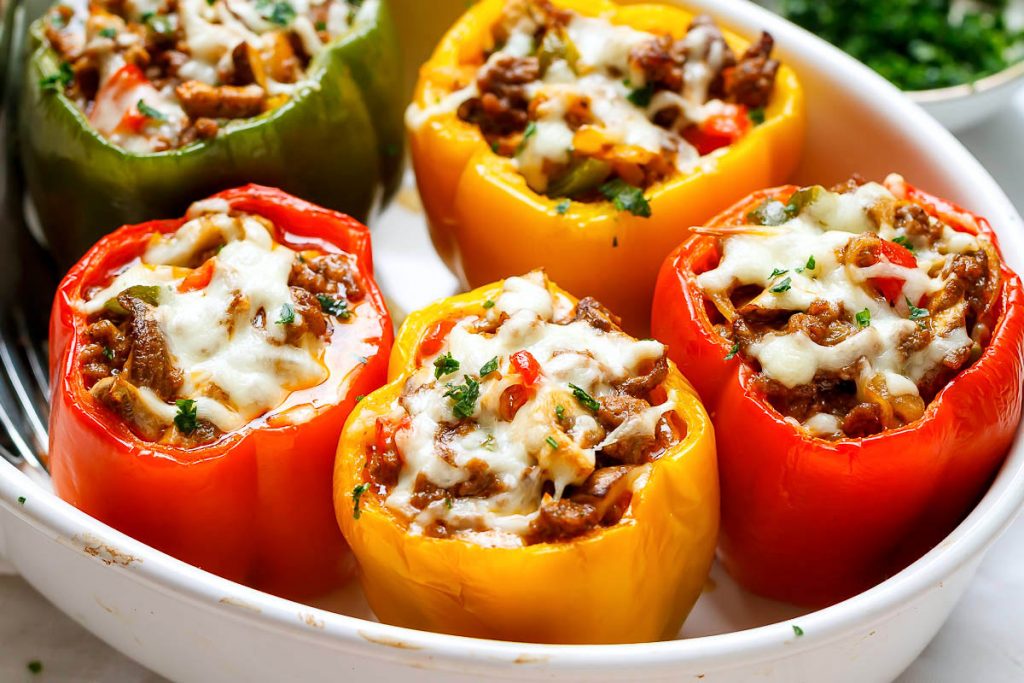 ---
DIRECTIONS:
1. Preheat oven to 350 degrees.
2. Pour 2½ cups of the marinara sauce in the bottom of a large baking dish and set aside.
3. In a large bowl, mix together the cooked meat, egg, breadcrumbs (rice or quinoa) any additional toppings, 1/2 cup of mozzarella, parsley, oregano, Parmesan cheese and remaining marinara sauce.
4. Stuff your prepped peppers with the filling, cover with foil and bake for 30 minutes. Remove the foil, top with the remaining mozzarella and bake for 15 more minutes, or until the cheese is golden brown and bubbly.
5. Let cool for a few minutes before serving and enjoy!
---
PIZZA is by far one of my client's top favorite "cheat" meals.
Use the "search" function on the blog to find other great alternatives and substitutes, like cauliflower crust and eggplant pizza– There are tons of ways to get the flavors you love, while staying on-track with your summer-bod health goals.
Have another cheat meal you'd like to make healthy?
Email: Info@TheBalancedBeauty.com and your recipe idea just might be featured next!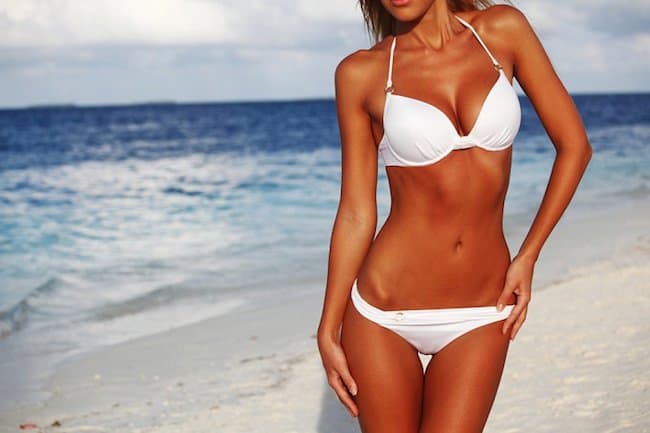 @1BalancedBeauty on insta for daily motivation and healthy inspo!
SUMMER BOD 2019- LET'S GO!