Early Detection, Prevention, and Positive Thinking
As I lay on my stomach, face down, with my arms above my head entering the MRI tube I thought…this sucks. There was no way to rationalize in my mind how incredibly uncomfortable and scared I was. I tried to be positive and think happy thoughts but as the woman kept firmly repeating, "DON'T MOVE," all I wanted to do was move…Be strong. It will be over soon.
As the loud, buzzing machine went off and images were taken over the next 60 minutes, I lay there thinking about my mom, my aunt, my sister; all the women in my family who lay in the exact same uncomfortable position before me. Breast cancer runs in my family and it is because of my mother and aunt's passing from breast cancer that my older sister and I started early screening, so in the event there ever were any issues they would be detected at the very earliest possible stage.
My sister started this screening process before me. She discovered Memorial Sloan Kettering's Special Surveillance Breast Program, which provides services for the prevention and early detection of breast cancer for at-risk women, who have a family history of breast cancer in the first degree or a known genetic predisposition to the disease.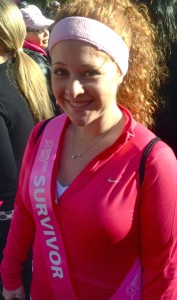 My sister; a true Balanced Beauty!
At the young age of 30, her test results came back with shocking news; the doctors detected an early stage of cancer. Without hesitation, she made the brave decision to face this diagnosis head-on and undergo a bilateral mastectomy.
As my MRI imaging continued, I kept thinking about her choice, which undoubtedly saved her life and significantly reduced any future risk.
Throughout her diagnosis, surgery, and reconstruction, I looked up to my sister and admired her strength and positive attitude, but it wasn't until I received the results from my own test that I fully understood just how strong she was…
"We see two areas lighting up that need a closer look. We need you to come back for further imaging."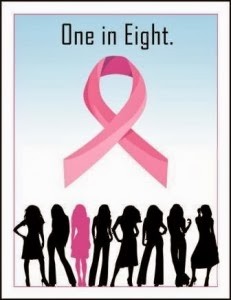 Fact: 1 in 8 women will be diagnosed
In the moment, I more clearly understood the physiological and emotionally draining thoughts she must have experienced. "But I am 27…I just ran a marathon.. I just left my job to START my own Health Coaching Business! I AM HEALTHY….What do you possible see?!"
I went back to Memorial Sloan Kettering for further imaging and was told I would need to return, again, for another MRI Biopsy procedure to get a sample of cells to determine if there was any threat of cancer.
My Husband and I exhausted every possible "what if" scenario and analyzed every possible outcome of the future test results. Would I be forced to take the same action as my sister? Even if there was no cancer detected, due to my high risk and the aggressive nature of cancer, do I make the proactive decision to remove this threat myself?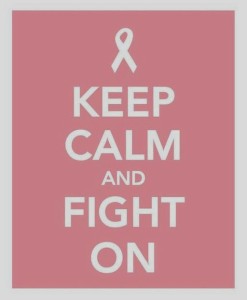 Keeping positive during a difficult time is the only thing you can do. I am a strong believer in visualizing the outcome you want; working out the exact scenario in your mind, step by step, like a movie on a screen…I imagine going in for the procedure and getting the results that I am OK. We will be vigilant moving forward but nothing to worry about at this time. I repeat this over and over, every day and go to sleep each night praying and visualizing this outcome. I imagine and dream of getting pregnant, having a beautiful baby and breastfeeding. I imagine living a long, healthy, happy life with my Husband and family.
I wake up from this dream and try to stay positive but the fearful thought of repeating history and having my own future daughter or son grow up without a mother because of breast cancer haunted my mind. I started to realize MY CHOICES dictate a domino effect for my family's future… I remind myself that I WILL NOT LET FEAR dictate this decision.
There are some things in life you cannot control or choose. There are things you cannot plan for and never truly be "
ready
" for…
All you can do is be healthy and positive so that when these unexpected twists and turns come, you can make clear, rational, intelligent decisions
. You need to be strong and fight through knowing it will all be OK in the end if
you choose
to see the situation, no matter how difficult, in a
positive
light.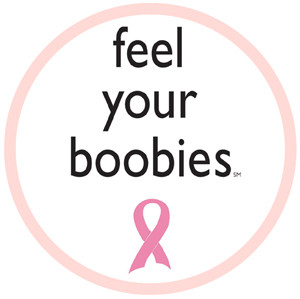 I received the news just as I dreamed and prayed for, everything checked out "OK." Was it my visualization and faith? Were my prayers answered?…One can never know.
While emotional and scary, this experience allowed me to have an even greater education and understanding of breast cancer and how it impacts women, families, and loved ones. Above all, the experience reinforced the importance of screening, no matter what age or how healthy you think you are.
While extremely personal, I am sharing this story because breast cancer is the most common cancer in women worldwide. Vigilance and proactive, well-educated decisions are crucial when it comes to your health. DO NOT put off an appointment or think, "NOT ME." Be intelligent, be strong, and take charge!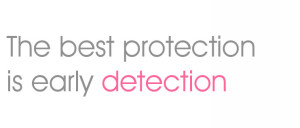 Remember to stay positive and say, "because I am doing this now, I can be healthy and the best I can be later!" Solicit the opinions of doctors, professionals, and educate yourself; above all, do what is right for YOU.
I now regularly screen and make breast examinations a regular part of my health routine. I encourage you to know your family history, become vigilant with your body, and schedule your check-ups.
Make your health a priority- You just may save your life! 
Diet is an important factor in preventative health care.
Eating the right foods can help prevent sickness and disease! 
Check out this article listing the 
Top 10 Superfoods for Cancer Prevention
 

and start incorporating them into your plates today: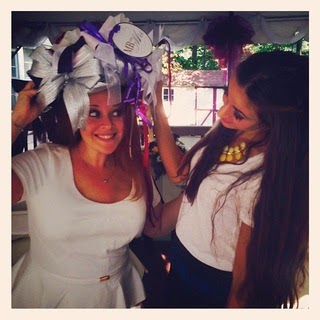 Breast Cancer took a back seat to her Wedding Plans!
Samantha underwent surgery with
courage, grace, and was the most beautiful
Bride at her Wedding, December 2013.
My sister is an inspiration! 
As an Executive Board Member of "The Pink Agenda" and contributor to the Huffington Post, she is an advocate for Breast Cancer Awareness. 

Check out her articles below and follow her on Twitter @SamanthaGolkin for future articles and posts!
The Balanced Beauty
is a proud sponsor and supporter 
of
The Pink Agenda
!

Check out their website and purchase your tickets now for the Annual Gala taking place October 2nd.
Ticket Sales and donations are tax deductible. Support Cancer Research and spread the word!