Happy Cinco De Mayo!
Today's Summer Slim-Down Recipe inspiration comes from yours truly, in celebration of one of my favorite types of FOOD: MEXICAN!!!!
I love food that is full of flavor and has a kick… Often times people think eating healthy means giving up flavorful, savory, delicious foods but this is a total misconception! Below is one of my favorite salad combos because it is healthy but has all the flavors you are looking for when eating Mexican.
When I work 1:1 with my clients, they learn what food combinations boost metabolism or slow it down. The below combo will keep you satisfied and trim for the summer!
---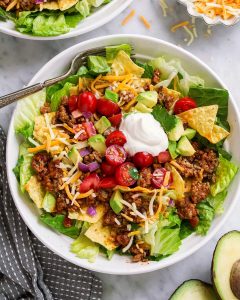 Cinco De Mayo Kale Taco Salad
Ingredients:
Optional: Cheese/Rice (Dairy-free) Cheese
Optional: Corn chips
(They are Gluten Free)
Kale is SUPER to use as your base because it is one of the healthiest veggies you can put on your plate. One serving, contains just 30 calories, provides a day's worth of Vitamin C, twice the recommended daily intake of Vitamin A, and nearly seven times the recommended amount of Vitamin K.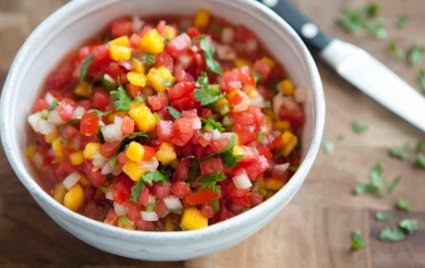 Adding all other ingredients, with minerals, healthy fatty acids, and protein, and you've got yourself a nutrition powerhouse plate!!!
Balanced Beauty Fast Facts: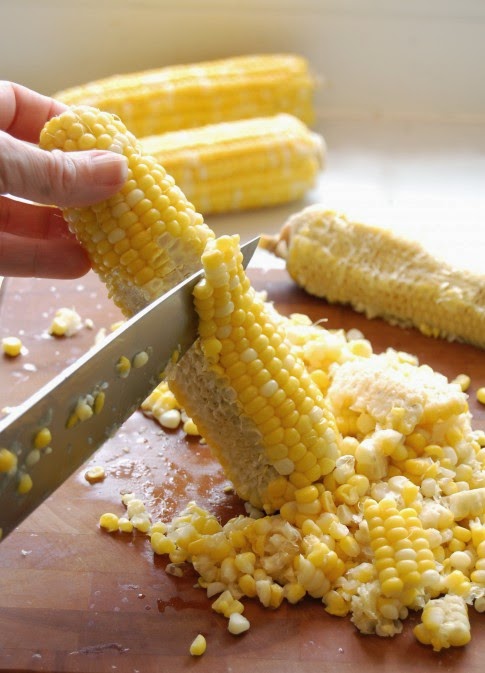 Avocado– Rich in healthy fatty acids, amazing for glowing skin and to keep blood sugar levels stable
Tomato– packed with lycopene and antioxidants
Black beans– high in fiber, can reduce the risk of diseases and certain cancers
Corn– high in fiber, aids digestion, can help control diabetes
Chicken/Beef– Low fat, high protein
Salsa– Antioxidants, vitamins, minerals, spice can speed up metabolism
Optional ingredients– add flavor. Stick to a portion size and it will allow you to get the extra creaminess or crunchy texture you are looking for. A little can go a long way. All are gluten-free!
---
Cinco De Mayo: The 'AlyCat' Cocktail
Ingredients:
Tequila
Club Soda
Splash of Cran
Lime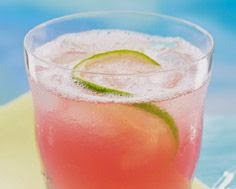 As a Health Coach, I do not condone drinking but a cocktail every once in a while or for a celebration is totally acceptable… Everything in BALANCE and moderation!
One of my favorite go-to drinks is a margarita but they are often loaded with pre-made mixes and salt. Not the best combo for a flat tummy…
The above mix is clean and the cranberry juice adds a touch of sweetness, without going overboard. And yes, there are some health benefits to drinking all-natural cranberry juice, such as relief from urinary tract infections and even boosting weight loss! Cranberry juice is rich in organic acids, which have an emulsifying effect on the fat deposits in our body.
And while I am not comparing tequila to green juice, it too has its health benefits! It can help you absorb calcium (needed for fat loss) and even aid digestion after a large meal. As someone who is gluten-free, this is one of the only types of alcohol I consume because its gluten friendly, since most vodkas are made from grains.
I call this drink the "Aly Cat" because its a sexy, slinky drink that will give you a prrrrfectly fun evening, without a hangover in the morning… Just remember, a Balanced Beauty is always poised, polished, and never gets sloppy! 
---
Balanced Beauty 
Drinking Tips: 
Drink an 8 oz glass of water for every drink you consume.
Before going to bed, drink extra water. Hydration will help counter the negative, dehydrating effects of alcohol.
Coconut water in the morning is another great solution, as the potassium, electrolytes and healthy carbs will give you all-natural, feel-good energy!
Plan a workout in advance for the next morning. This will motivate you to sweat out the booze in your system.  A Balanced Beauty knows: all alcohol is toxic, so if you do decide to drink, just be smart about it… The less in your system, the better!
If you are under the age of 21, stick to cranberry juice!!!