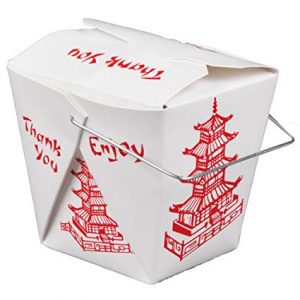 Who doesn't love Chinese take-out? It can be a delicious, inexpensive, fast way to get dinner on your table at the end of a long work day…
Steamed chicken, brown rice and veggies is a health Balanced Beauty-approved option; but what happens when we REALLY want the fried rice and the sweet & sour chicken, but we know the way most Chinese take-out restaurants prepare and cook these items are not in-line with our "healthy" goals?…..We feel deprived and crave these items even more!
That's why I have crafted a sample idea of how you can transform your favorite cheat-meal into a healthy one, with flavors that can be easily prepared and enjoyed any time!
Below is my recipe for "SWEET & SOUR CHICKEN WITH FRIED CAULIFLOWER 'RICE'," which is all-natural, gluten-free, paleo-friendly, high protein and low carb. Perfect to satisfy your cravings and waistline at once!
---
INGREDIENTS

:
1 medium head cauliflower or 5 to 6 cups riced cauliflower (…to keep dinner quick and convenient, start this meal with a bag of store-bought cauliflower rice (fresh or frozen will work- found at Trader Joes or any all natural food store).
8 ounces bacon (about 8 slices, optional* can use turkey bacon/ mostly used for added flavor)

2 large eggs

1 tablespoon minced ginger
3 cloves garlic, minced
2 medium carrots, diced (about 1 cup)
1 cup fresh or frozen corn kernels
1/2 cup fresh or frozen peas
4 medium scallions, thinly sliced
1/4 cup chopped cashews, almonds, or other nuts (optional)
2 to 3 tablespoons soy sauce, or 1 to 2 tablespoons tamari
1 tablespoon of olive oil or coconut oil
1 pack of chicken (legs, chicken breasts, small cubes- preparation all based on your preference)*
Pineapple juice, light brown sugar, rice vinegar, ketchup + soy sauce, whisked with cornstarch until thickened = homemade sweet and sour sauce– Or you can purchase sweet & sour sauce from Trader Joes or any Whole Foods store. Just read labels and make sure there is no high fructose corn syrup or other artificial ingredients listed.
---
INSTRUCTIONS

:
Cook bacon in a skillet over medium heat, until crisped and browned. Using tongs, transfer to a plate lined with a paper towel to drain. Once cooled, coarsely chop and set aside.

Place the pan back over medium-high heat. Place the eggs in a small bowl, whisk to break up, then pour into the pan. Quickly scramble the eggs and then transfer eggs to a cutting board and coarsely chop; set aside.
Wipe the skillet clean with paper towels and add 1 tablespoon olive or coconut oil over medium-high heat. Add the ginger and garlic and sauté until fragrant, about 30 seconds. Add the

carrots and sauté until crisp-tender, about 2 minutes. Add the corn, peas, and cups of cauliflower "rice," and stir to thoroughly combine.

Reduce the heat to medium, cover the pan, and cook until the cauliflower is tender, 5 to 8 minutes. Uncover and stir in the reserved bacon and eggs, scallions, nuts if using, and 2 tablespoons soy sauce or 1 tablespoon tamari. Taste and add more soy sauce or tamari to taste.
As cauliflower rice is cooking, sauté,  bake or grill your chicken on medium heat and cook until golden brown. Pour over a glaze of desired sweet & sour (or other) sauce to taste (preparing chicken this way is much healthier than take-out options, which is often deep-fried or served with tempura batter)*
Serve chicken and "rice" together– as the perfect low carb, high protein, gluten-free dish! ….Veggies, bacon and optional nuts will help add in flavor, texture and keep you satisfied for longer… Mix it up and make new combinations, in line with your goals- And the more veggies, the better!
---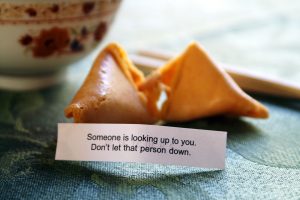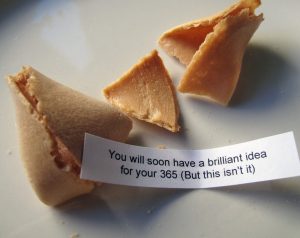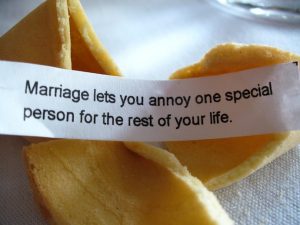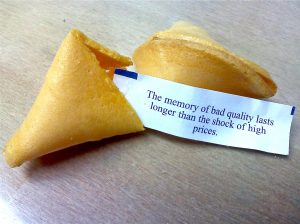 ---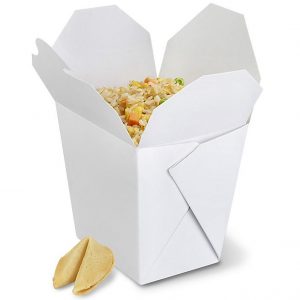 The Balanced Beauty enjoys crafting healthy recipes that serve as substitutes to some of our favorite guilty-pleasures (like take-out Chinese food).
If YOU have a favorite cuisine or dish you would like to make healthier and learn of Balanced Beauty-approved substitutes, Email: Info@TheBalancedBeauty.com and your recipe idea can be featured next!
As always, thank you for following. I hope this recipe helps you stay on-track with your new year's health goals! …Let's all MARCH FORWARD keeping these healthy choices going!!!
YOU GOT THIS!!!… And remember to Follow @1BalancedBeauty on insta for daily inspiration and other healthy recipe ideas!