Last week, I had the incredible privilege to attend The Pink Agenda's Annual Gala.  An evening of great food, music (DJ Hannah Bronfman) celebrities, red carpet; while serving the incredible mission of being a party with a purpose, as all proceeds goes towards their initiative to LIGHT THE FIGHT for Breast Cancer Research.

RAISING MONEY. RAISNG AWARENESS. RAISING HELL!
The Pink Agenda is a not-for-profit 501(c)(3) organization committed to raising money for breast cancer research and care, as well as awareness of the disease among young professionals. Born of the belief that engaging today's generation can go a long way toward finding tomorrow's cure, The Pink Agenda finds, funds, and partners with people and programs that are improving the lives of those suffering from breast cancer and conducting the groundbreaking research necessary to improve their odds.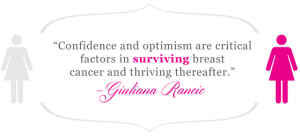 In 2014, The Pink Agenda partnered with breast cancer survivor and television personality Giuliana Rancic and her initiative FAB-U-WISH. Together, Giuliana Rancic's FAB-U-WISH and The Pink Agenda grant the most fabulous wishes to young women undergoing treatment for this devastating disease.
Please check out ThePinkAgenda.org to learn more and join in to "Light The Fight!"
Lisa Mae Lee Award Recipient:
Tracy Anderson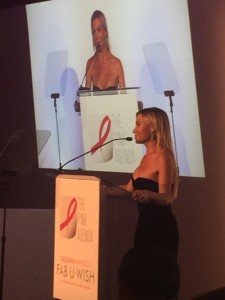 As a world renowned fitness pioneer, wellness expert and author, Tracy Anderson has a large following of celebrity devotees and is no stranger to the spotlight.
At the Gala, Tracy was awarded for her commitment to raising awareness of breast cancer and advancing critical research needed to improve treatments and find a cure.
"Tracy has always been a believer in giving back, but after a close friend's beast cancer journey, she was motivated to do even more. Tracy found inspiration in the strength that her friend, and others, had shown in facing the disease. And we, in turn, found inspiration in her and her ongoing support of our mission.
Tracy recanted created the "Move To Cure" campaign and has been significantly involved in the Hamptons Paddle & Party for Pink. In doing so, she ha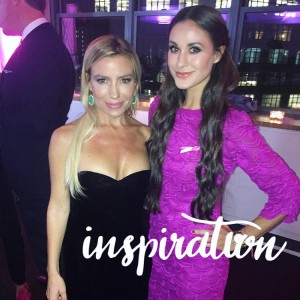 s helped raise several million dollars for The Pink Agenda's partner, The Breast Cancer Research Foundation. She uses her fitness platform to educate and empower her community to raise awareness and funds to support lifesaving research."

Tracy's impact is nothing short of extraordinary. The community is thankful for her character, courage, optimism, and outstanding leadership in the fight against breast cancer.
I am particularly grateful for her light and warmth. If you don't already, follow her @TracyAndersonMethod. She is an incredible motivator and inspiration… She is undoubtedly my Balanced Beauty GIRL CRUSH of the year!
FAB-U-WISH RECIPIENT:
Larissa Podermanki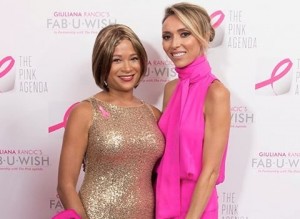 "In 2015, I got engaged, got to see my idol Mariah Carey live in New York and just quit my job to start a non-profit to help people with disabilities to be included in their communities. The only thing I wasn't excited about was turning 30 years old in January. But in February, my life crashed and burned. I felt a lump in my left breast and was soon diagnosed with breast cancer. I hoped all I would have to do is survive a double mastectomy and I would be healed. But after recovering from surgery we discovered my cancer had been upgraded to Stage 4. I now have to fight non curable metastatic breast cancer at age 30! I started off scared to turn 30, now I'm hoping I will see 40.
If I didn't self-advocate and do my own-self examination I might not be here now. It means so much to me to have the opportunity to reach out to women my age to express how important it is to check yourself- it saved my life!"
As October and Breast Cancer Awareness Month comes to and end, I hope you continue to think about Larissa's story and prioritize your health. Preventative healthcare is your best chance to safeguard and protect yourself, especially against breast cancer.
Check out: National Breast Cancer.org with great tips for self diagnosis. Make your appointments and encourage friends and loved ones to do the same.
Follow @ThePinkAgenda on social to learn more about events and ways you can donate or get involved.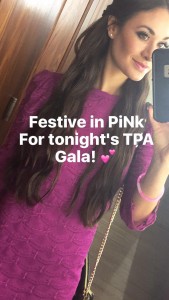 Wishing you love, health & happiness,
Coach Aly
*What I like best about the Pink Agenda is they PARTY with a PURPOSE. The organization has FUN, positive events with great energy, bringing light to this scary and difficult topic.
Email: Info@TheBalancedBeauty.com should you ever want to attend an event together!
We are all stronger as one. *