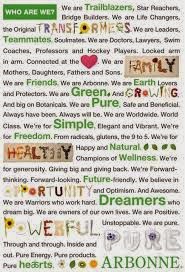 The old saying, "
you are what you eat
" continues to be proven true! Over the past decades, the link between
food
and
human health
has received increased attention; a healthy diet has been effective in curing everything from ailments, diseases, clearing up acne to a recipe for weight loss!
Active awareness and adjustments of simple ingredients in the foods you eat, can truly enhance the quality of your life and keep you healthy. What you put inside your body, will be reflected on the outside!
What about the outside?…Do skincare and beauty products have an impact on my health?
YES-The same principles hold true!!!! 
It is very important to look at your full beauty routine to ensure products, such as cosmetics, lotions, hair, bath & body, are not sabotaging your health! Products should be used to enhance your overall health and well-being, not pollute your system with toxins and chemicals.
Discover ARBONNE!
"Health and Wellness from the Inside Out."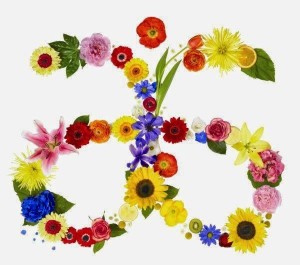 Arbonne is a highly regarded, premium brand with a 34-year-old Swiss heritage. They are a "one-stop-shop," offering skincare, hair, sun, makeup, fragrances, nutrition, bath and body; all healthy, botanically based and inspired by nature!
Arbonne's Scientific Advisory Board is comprised of leading professionals in science, medicine, health, wellness and nutrition, offering unique, high quality product lines. Click
HERE
to learn more about the safe formulation and green philosophy Arbonne represents.
It's not just what's in the products, but what's not in them!
Arbonne's personal care products are formulated without: animal products or by-products (vegan certified), parabens, formaldehyde-donating preservatives, PABA, synthetic dyes, triclosan, hydroquinone, gluten, these petroleum-based ingredients (benzene, mineral oil, petroleum jelly, phthalates, and toluene).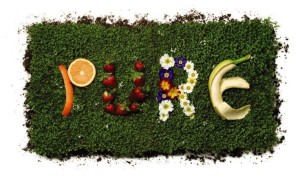 The company's
nutrition products
are formulated
without
: artificial colors, flavors or sweeteners, animal products or by-products (vegan certified), cholesterol, trans fats, and gluten.
The cosmetics follow the European Commission Cosmetics Directive that bans over 1,000 ingredients while the FDA only bans 10. Arbonne's products are hypoallergenic, pH correct, and 90% of our personal care product packaging is recyclable.
Arbonne's proprietary formulations follow strict ingredient standards. They promise pure, safe, and beneficial products.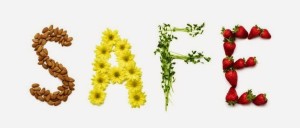 The Company
34 years of science, research and development
Botanically based, organic, vegan, gluten-free health and wellness products
Pure, safe and beneficial strict ingredient policy since 1975, following the European standard (more strict than FDA US standards)
Recommended by doctors and supported by the Mayo Clinic
Formulated in Switzerland, made in the US.
Currently available in US, Canada, Australia, the UK and Poland, with plans for globalization!
45-day money back guarantee!
The Products
Arbonne's proprietary skin care formulas are:
Botanically-based and pH correct

Hypoallergenic, dermatologist, ophthalmologist and pediatrician tested and approved
Never tested on animals, pet approved!
Certified Vegan- Formulated without animal products or by-products
Certified Organic (wherever available or first grade pharmaceutical)
Formulated without mineral oil and petroleum based ingredients
Formulated without artificial dyes or chemical fragrances
Formulated without formaldehyde-donating preservatives, PABAs and paraben-free
Use recyclable packaging and non-toxic vegetable inks wherever possible

Meet Arbonne Rep, Kristen:
"In 2010, my Mom was diagnosed with Breast Cancer. Shortly after I tested positive for the BRCA 2 gene. It was recommended by a reconstructive plastic surgeon she use Arbonne products for the healing process, since the products are all pure and safe.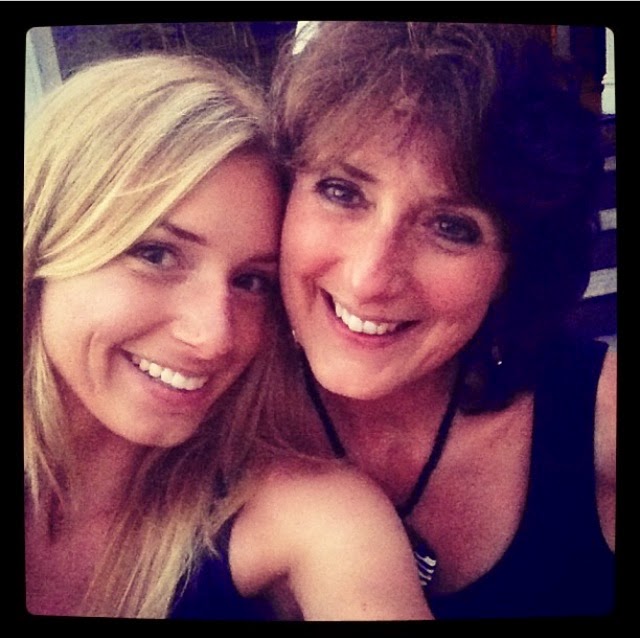 Mother and Daughter- Inspirational Balanced Beauties!
My mom and I began to use Arbonne products.  It was reassuring to know the products were safe and we did not have to worry about them causing harm to our health.
After discovering Arbonne, and falling in love with the products, I learned about the fantastic business opportunity that becoming an Arbonne consultant afforded. I became a consultant to spread the company's mission and offer a beneficial line of products to those interested."
Kristen is offering the below promotion, exclusive to Balanced Beauty followers:
Free 30 minute consultation
Free Samples to test before purchase
35% Discount – ALL ARBONNE PRODUCTS!
45 Day Money Back Guarantee
To set up your personal consultation, learn about Arbonne's botanical based products, receive samples or to hear more about Arbonne as a business opportunity:
Email:
KPiatkowski@MyArbonne.com
Subject Line:
Balanced Beauty/Arbonne Promo!
You can also SHOP Online here

: ARBONNE
* Note: To receive a 35% discount, place product order directly through Kristen
You may not be ready to change your diet or start a fitness regimen, but swapping or upgrading your products is a
simple, healthy
change you can make
TODAY
 to improve your health and well-being….
Your future self will thank you!!!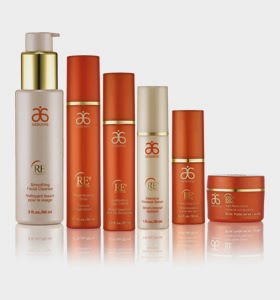 RE9
Kristen's Top Picks!

RE9- Anti-Aging line:
#1 anti-aging collection

Visible results in 24 hours

After 24 hours: 83% of women in a clinical study reported improvement in skin firmness

After 4 weeks: 96% of women in a clinical study reported reduction in the appearance of fine lines

You can also check out the exclusive RE9 line for men!
Normal/Dry

Oil/Combination

Every day basics!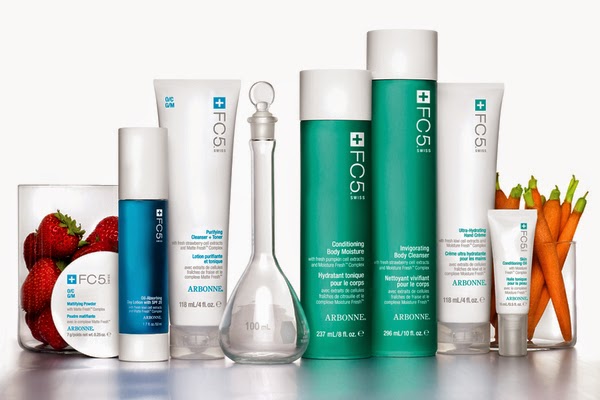 FC5
Don't miss out on this fantastic promotion and your chance to learn about a line of products that just may improve your quality of life! 


Learn more- Discover Arbonne: