Each year, I read countless Blogs and media coverage of those
tearing apart
the
Miss USA pageant
and the young women who compete. I personally don't understand this, given the country's
obsession
with beauty.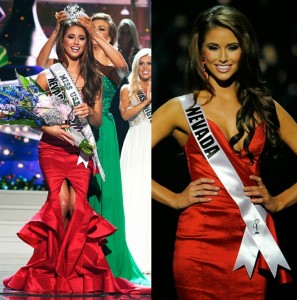 Many shows are entirely dedicated to discussing the latest beauty trends or acknowledging "the most beautiful" people in our world today. The majority of young girls in the US grow up playing with Barbie dolls and watching Disney movies, where the lead woman character is always fearless, kind, confident, and beautiful… To me, the Miss USA contestants are like living Disney Princesses.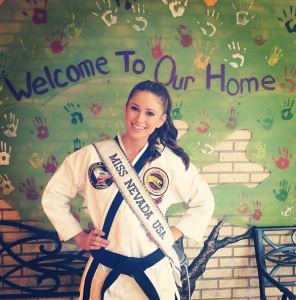 Through short personal videos, we get to know the contestants, ranging in age from 19-26, and see they are all down-to-earth young women, each looking for the opportunity to represent
beauty
, in their own unique way.
This year's winner, Miss Nevada, Nia Sanchez, is
a fourth-degree black belt in taekwondo
and believes women should be independent and know proper self-defense. With increasing reports of rape and sexual assault on college campuses, this is a crucial topic that should be more broadly discussed.
Miss USA will be an amazing role model for young women to show you don't have to be a damsel in distress.
You can be beautiful and
kick ass!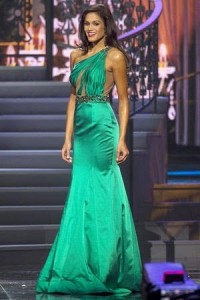 Miss North Dakota, Audra Mari
The runner-up Miss North Dakota, spoke out against bullying.
This is another topic and issue prevalent across the country that young people face in schools today. She raises awareness to this issue, candidly talking about her own personal struggle, and how she overcame her issues by competing in ice hockey to build her confidence.
She also discussed the importance of education and going to college.
If you research, you will find some of the early origins of beauty pageants in the US actually came from NASA… (yes, as in spaceships and highest levels of intelligence, NASA). It is because NASA was one of the first major governmental facilities to ever EMPLOY women! They were hired throughout the 1940s and 1950s to compute satellite trajectories, and the first female engineer was hired in 1961 to work on the Ranger and Mariner mission tracking teams. Women empowerment and equality for women was actually paved by these types of events.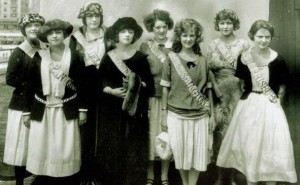 Miss America Pageant, 1921
Pageants were one of the first opportunities for women to showcase that they could do it all; beauty, brains, talent, and then some!
We support and cheer on men as "gladiators" on the football field, so why not support women reflecting beauty, confidence and strength on stage?
Women ARE beautiful…one of our many characteristics that should be showcased and celebrated.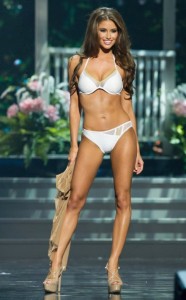 I am grateful to live in a country where I can have a voice, an opinion, wear whatever I want and interview for whatever job position I want. Many women in other countries do not have these freedoms. From the position of
Miss USA
to a NASA Astronaut to President of the United States to Mother; we can do it all, and
we need to support and respect every position out there because they are all fabulous and reflective of our many strengths and abilities. 
While I agree the telecast is a bit
cheesy
…
what's so wrong with cheesy? I think it's refreshing!!!
…Sorry to sound like a Grandmother here, but I am so sick of turning on countless reality shows or dramas on TV where it's all about sex, violence, drugs and alcohol. What is so wrong about over-the-top sets, music, dancing, and beautiful women talking about their love of living a healthy, active lifestyle? Dreaming of becoming a doctor? Talking about overcoming their struggles?
I love feeling like a little girl all over again, "ooh-ing and awe-ing" over the glitz, glam, fashion and magic on stage. The musical acts, celebrity hosts, and judges all add value to the production; the entire show purely meant to entertain.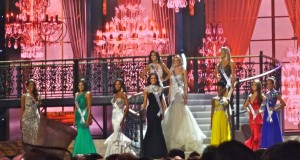 My photo of the Top 10 Finalists, in evening gown
We still have a
long
way
to go when it comes to equality vs. men, and while many feminists believe a pageant takes us steps backwards, I hope you recognize why in many ways these events help propel us forward.
With our society placing such a strong emphasis on beauty, it is important to have a titleholder selected to provide young girls with a wholesome image
, which in my opinion, is lacking in the world of entertainment today.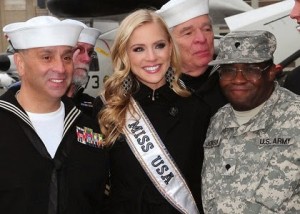 Former Miss USA, Kristen Dalton, supporting men
and women who served in the armed forces.
Miss USA
is an advocate for various charities and organizations that give back and do amazing things in our communities. She motivates, inspires and encourages others to put their best foot forward at all times;
a true Balanced Beauty! 
I respect the young women carefully selected to compete and serve as
ambassadors of beauty
for our country, and hope women rally to support other women, rather than tear them down. The
Miss USA
title is simply another position and avenue for a young woman to make a positive difference in the world today.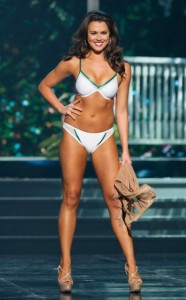 Miss Indiana, Mekayla Diehl
Many twitter and pageant followers supported Miss Indiana, Mekayla Diehl.
They were praising her for her "normal body" in comparison to the other contestants.
While I do appreciate her speaking out saying she did not have a crash diet and her "diet/healthy eating" is a "lifestyle," this does not mean the other ladies are struggling with eating disorders! The majority (
if not all
) of the pageant girls have personal trainers and health coaches. They work hard in the gym and in the kitchen to take the
ultimate
care of their bodies. They strive to represent what society deems a perfect female figure.
If people would like to see a more "normal" body type crowned as a winner in these pageants, I ask you to embrace a curvier figure everywhere else in life!.. In advertisements, television shows, magazines, the runway, red carpets, celebrities we watch and follow on Instagram! Pageant girls are not necessarily meant to look like "normal" girls! They are the ultimate representation of beauty in our culture and society. If we want to crown a different type of beauty, we need to redefine what beauty is!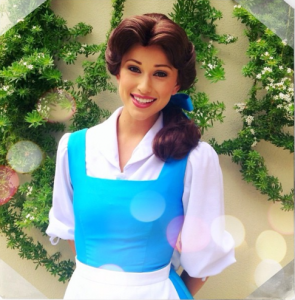 Miss Nevada, former "Belle"
and "Aurora" in Disney
(Did I mention the winner, Miss Nevada, was a former
Disney Princess
in Hong Kong's Disney Land?…funny coincidence?
I think not!)
Over the years,
Miss USA
winners have come from many different backgrounds, ethnicities, shapes and sizes.
The pageant has evolved since 1952
and I have no doubt the event will continue to take steps forward, one fabulous high- heel at a time!