I AM PUMPED TO OFFICIALLY KICK OFF THE "SUMMER SLIM-DOWN SERIES!"
What better person to help me launch this series than one of the fan favorites from
Bravo's Million Dollar Listing
, and friend to
The Balanced Beauty
,
RYAN SERHANT!!!! 
I like to think of Ryan as the ultimate, "Balanced Boy" because he does an exemplary job of BALANCING it all!
For those of you who may not know him,

Ryan is one of the most successful real estate brokers in the world

, with teams under his leadership in both New York and LA. In addition to his thriving real estate career, you can catch Ryan on the big screen, with a role opposite Ben Stiller in Noah Baumbach's feature film

While We're Young

. His performance won rave reviews at the Toronto International Film Festival and

premieres this Friday, March 27th

(check your local theaters)!!!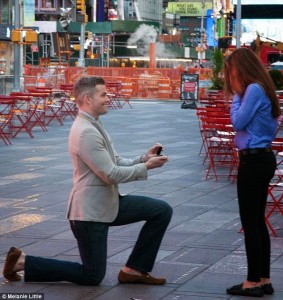 In addition, Ryan is newly engaged to long-time girlfriend Emilia! You can tune-in to watch the epic proposal on the upcoming season of Bravo's Million Dollar Listing New York, premiering April 15th 10/9c (Spoiler alert: He shut down Times Square)!
Ryan is frequently quoted as a real estate expert in high-profile outlets such as The Wall Street Journal, The New York Times, Entrepreneur, CNBC, ABC's 20/20, and CNN. He is also a passionate supporter of non-profit organizations including Make A Wish Foundation, The Human Rights Campaign, Ronald McDonald House, Habitat for Humanity, The Pink Agenda, and UNICEF among others.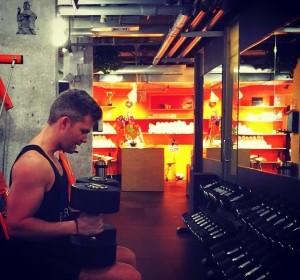 Ryan's success was recently defined as,
"A story of when tenacity meets serendipity."
Despite his demanding schedule, Ryan finds time to prioritize his health by eating healthy and getting to the gym for daily workouts. He also posts inspiring messages to followers on social media, promoting positive thinking and mindfulness.  He is PROOF that saying you "don't have time" is just an excuse!!!
Check out my interview with Ryan to learn more about how he balances it all, and a recipe we created just for YOU!
Balanced Beauty Fast 5, with 
Ryan Serhant:
1. A typical day for you is like a week for most. I read that although you grind all day and get to sleep by midnight, you wake-up at 4:30 am to hit the gym at 5:00 am every day- What keeps you motivated to make it to the gym, despite your demanding and hectic schedule?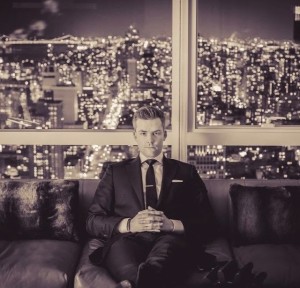 "Expansion. Always, In ALL ways."
The fact that I love what I do. I wake up every day excited about what I'm going to do and the days are never long enough. I could barely get out of bed if I didn't do what I loved! 
2. What does Ryan Serhant eat to fuel his demanding days?
Lots of protein. 
3. What is your biggest weakness or struggle when it comes to keeping up your healthy routine?
Finding the time to eat well and sleep well. The actual physical act of going to the gym is 50% of the battle. The other 50% is eating well and sleeping well and if you don't do all three than they cancel each other out and you're left with nothing.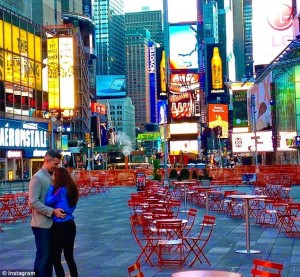 4. Congratulations on your Engagement! How are you and the beautiful Emilia prepping for the big day? Any new healthy lifestyle changes? 
I now have a beautiful girl to help me prepare homemade meals. I don't think I've eaten a homemade meal since I moved to New York in 2006. 
5. Your motto: "EXPANSION. ALWAYS, IN ALL WAYS" … I am sure you don't count your waistline!  As we kick off the "Summer Slim-down Series," tell us one food you can't live without?
Cookies and Cream Ice Cream!
As part of the Summer Slim-down Series, The Balanced Beauty will be crafting and sharing RECIPES from leading Health Coaches and Beauty experts over the next several weeks. Recipes will be healthier alternatives to the foods and snacks you love and crave…(like Ryan's cookies and cream ice cream)!
Kicking off the series with:
Ryan Serhant's, "Cookies & Cream Shake- IT UP!"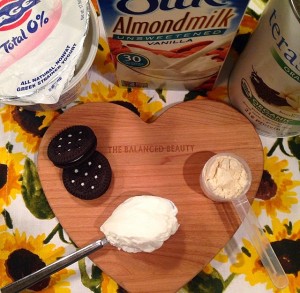 Ingredients:
8 oz. Vanilla Almond Milk
1 cup 0% NonFat Greek Yogurt (Something GREEK for Emilia)!
1-2 scoops Vanilla Protein Powder
Ice
Gluten-free Chocolate Cookies (I recommend Glutino, Chocolate, Vanilla Creme)
Optional: Dark Chocolate Chips
This shake is creamy, sweet, loaded with protein and health benefits! You can enjoy the taste of
"Cookies & Cream"
without the added fat and sugar of ice cream.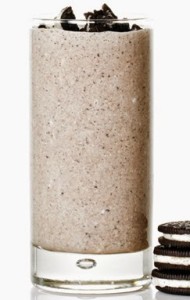 Directions:
Mix Almond Milk, Greek Yogurt and 1 scoop of Vanilla Protein Powder in blender or Nutri-bullet with ice.
Add in crumbles of gluten-free cookies or save cookies on the side for dunking! Everything in moderation and the right balance.
Shave dark chocolate on top for garnish and extra sweet touch
*
Note
:  I ALWAYS recommend "eating from the earth" and avoiding packaged items, when possible. If adding sweets or packaged items (like cookies) into your diet, stick to portion sizes and read labels!
Avoid ingredients like: hydrogenated oil, food colorings, artificial sweeteners, sugar listed as first ingredient, and high fructose corn syrup.
Balanced Beauty Tip: Bake from scratch or shop in the gluten free/ all-natural section of local markets….But don't drive yourself crazy- Everything in balance!
MORE LOVE FROM RYAN:
Tune into Bravo, April 15 10/9c for the
SERIES PREMIER of MDL NEW YORK!
Ryan has also been featured as a "Guy Blogger" on GLAMOUR.com
For some helpful tips, and male insight, check out his past articles!

Balanced Beauty Top Pick:
My 5 Secrets to Success in Love, Life, and Work
1. Keep a Routine
2. Network
3. Follow-up
4. Follow through
5. Be positive!
The Balanced Beauty favorite MDL Video:
(a hilarious, must watch)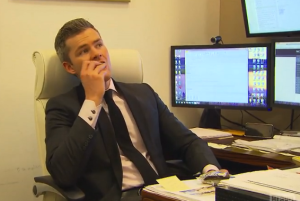 Balanced Beauty Tip: Cheat days are OK!
Follow Ryan!
on Instagram & Twitter
For listings, inspiration, and more!!!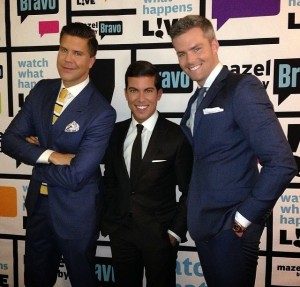 Stars of Million Dollar Listing New York



THANK YOU RYAN!
Thank you for taking time to share this interview with The Balanced Beauty followers- Keep shining!
"Every success builds on the next"- Ryan Serhant
______________________________________________________________________________________
Don't forget to Email your RSVP for the
FREE CKO Kickboxing Event 
hosted by The Balanced Beauty!
SATURDAY, 3/28 @11:00 am, CKO Hoboken
 This is MY GIFT TO YOU as we jab-cross-high kick our way to a fitter summer…You don't want to miss out on the fun!!!
Email: Info@TheBalancedBeauty.com