Spring into SPRING by detoxing your home!  Toss or donate anything "junky" or too heavy from the cold winter months and hit that reset button!!!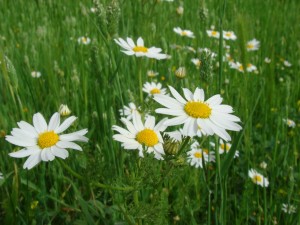 I want you to focus on loading your cabinets and refrigerators with only light, healthy, spring-like foods…If you live in the tri-state area, like me, try and "think spring" to get over these cold winter days and kick-start your goals towards your hot summer bod! 
Eating seasonally is one of the healthiest things you can do! Think about it–There was once a time when humans could only eat what was readily available and accessible during the season… Just because technology makes it possible for us to eat certain foods all year round, doesn't mean that we should!
According to many scientists, researchers and natural health experts, eating the right kinds of foods during the right times of year, and avoiding them otherwise, is crucial to a healthy lifestyle. Seasonal foods are a way of reconnecting with the
organic cycle
that nature intended for us. Coordinating our diets with the cycle of the seasons helps us
naturally cleanse our body
and
sustain optimal health throughout the year!
In spring, focus on
leafy vegetables
that represent fresh growth of this season. The greening that occurs in springtime should be reflected on your plate! Look for veggies like
spinach, swiss chard, romaine lettuce, kale, broccoli, fennel, parsley and fresh basil.
Incorporate healthy proteins and grains, like fresh fish and quinoa to round out your plate. Keep fresh, seasonal fruit around to snack on for dessert.
How do I get into this warm-weather mindset when it is still freezing outside?…
Think hott thoughts
🙂 ..Meaning, get into the
warm-weather mindset!
Imagine yourself taking a walk down the street wearing your favorite shorts or getting into that dream bathing suit. Summer is still months away and the spring season is the perfect time to detox, shed any winter pounds and get ready to rock that bikini.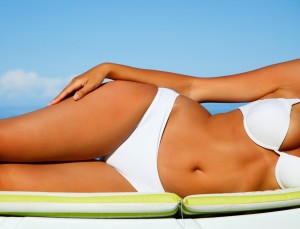 Visualization can be a very helpful tool to get you reminded and focused on your goals. Make a secret Pinterest board, hang a bathing suit in your closet so its on your radar each day…And if you REALLY need some motivation, hang that bathing suit right in your kitchen! I guarantee you will stop the late night snacking if you are constantly keeping your eyes on the prize!
For more on eating seasonally, check this out: http://www.bewellbuzz.com/general/the-importance-of-eating-seasonal-foods
Below are some of my favorite (and simple) healthy spring RECIPES– Try one today!
Quinoa is a superfood! It contains all eight amino acids, making it a complete protein! High in B vitamins, gluten-free/easily digestible, high in fiber, can help strengthen the kidneys, heart and lungs, and is ideal for athletes as its a high-energy food for endurance- Marathoners–This recipe is for YOU!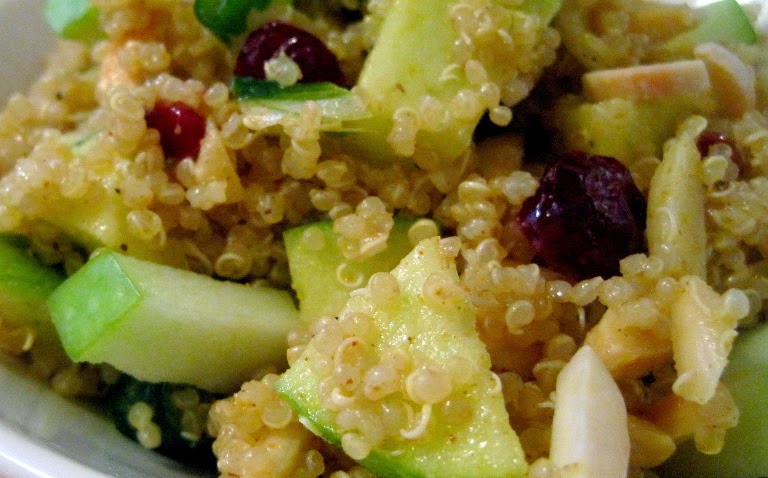 Ingredients:
1 cup cooked quinoa
1 apple, chopped (I like using green or gala)
1/2 cup dried cranberries (organic/natural/no sugar added)
1/2 cup green/red grapes
1/2 cup pecans
2 tablespoons of fresh chopped parsley
2 cups spinach or kale (throw in mixture, or lay on plate so quinoa is served on top)
1/4 cup olive oil
2 tablespoons of white wine vinegar
Lemon juice, 1 lemon
1/2 tsp salt
1/2 cup of fat-free feta (optional)*
This one is simple–Combine all ingredients in a large bowl and enjoy! 🙂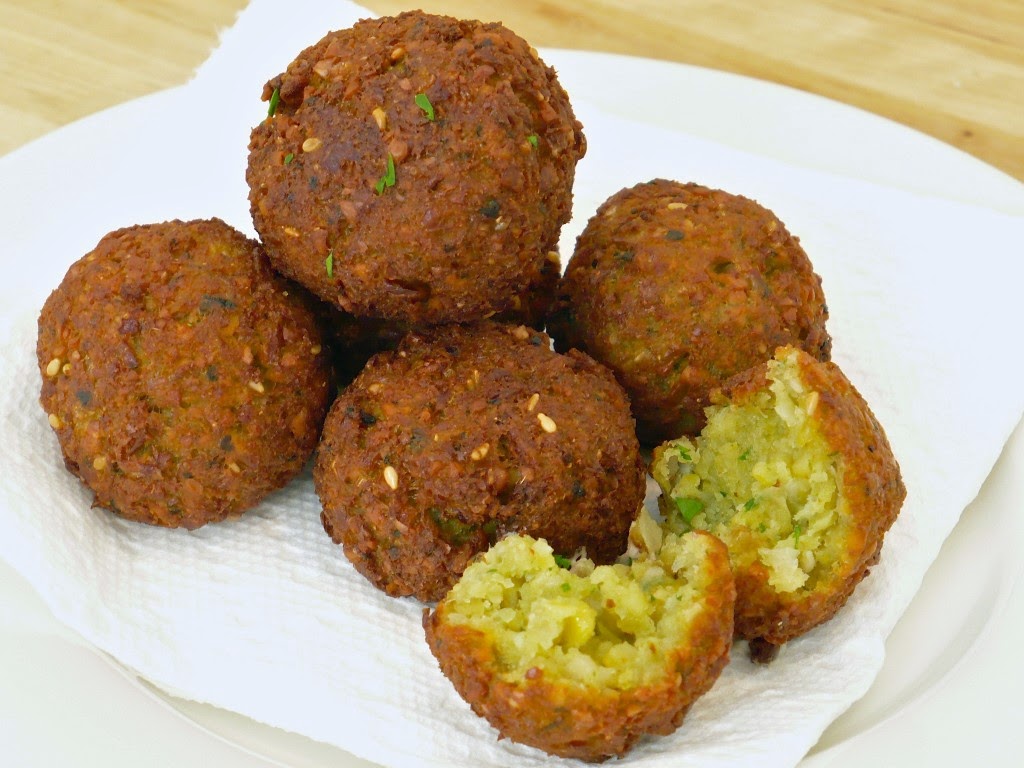 Chickpeas or garbanzo beans are rich in both soluble and insoluble dietary fiber, which can help with digestion and to keep your blood sugar levels in balance. They are a great vegetarian source of protein; when combined with a whole grain they actually provide comparable protein to that in meat or dairy foods (without the high calories or saturated fat). Eating chickpeas in a salad or snacking on these bites will keep you fuller for longer, due to the high fiber content. A light super- food to help you stay on track with your goals!
2 cans chickpeas (rinsed/drained)
1/2 cup rice flour
1/2 cup chopped parsley
1 egg
juice of 1 lemon
1/4 cup minced onion
2 tablespoons minced garlic
2 teaspoons of ground cumin
1/2 teaspoon of sea salt
1/2 teaspoon of pepper
1/2 cup olive oil
1 tablespoon curry powder (optional)*
1. Preheat oven to 400 F. Coat a baking sheet with nonstick cooking spray
2. Combine all ingredients in a food processor or blender
3. Once well blended, shape the mixture into 1-inch balls and place on baking sheet
4. Bake for 8-10 minutes or until golden brown (baking longer will reduce fat content- 15-20 minutes)
Eat as a snack on the go, crumble on salads to replace croutons, swap these with your chips or late night snack, eat along side your dinner to help fill you up!
* Dip into tomato sauce, mustard, salsa or Greek yogurt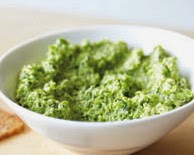 Green peas are a low-fat food containing key antioxidant and anti-inflammatory phytonutrients. The little fat they have is of the omega-3, ALA variety which is great for you and your skin! These peas may be tiny but they pack a powerful punch and are a super beauty food, especially for your skin!
1 16 oz can chickpeas
1/4 cup liquid from can of chickpeas
1 1/2 tablespoon tahini
2 cup fresh shelled peas
1/4 cup cilantro
2 tablespoons lemon juice
1 small clove, minced garlic
1/8 tablespoon ground cumin
1 teaspoon sea salt
Parsley (for garnish, optional)*
Cayenne Pepper (a dash to make spicy, optional)*
1. Drain and rinse chickpeas, set aside 1/4 liquid from can
2. Combine all ingredients in a food processor or blender and blend until smooth
3. Place in a bowl and make a small well in the center…Add in a small amount of olive oil in the well (1-2 tsp)
4.  Serve immediately with rice chips or carrots, cucumbers, celery
Interested in DETOXING your diet? 
Email:
Info@TheBalancedBeauty.com,
Subject Line
: "
10 Day Detox
" to get details and sign up for the 10-day Email based program.
Includes:
– 10 Days of Emails, walking you through a step-by-step detox of your home, body, and mind
– 10 Day Full-access to Email Coach Aly any questions you have around your personal goals; handouts, guidance, motivation and support provided to help you detox and get on the right path with  a fabulous healthy lifestyle!