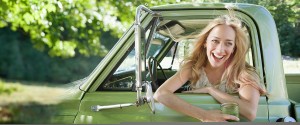 Today, I am jumping on the "Woman Crush Wednesday" bandwagon to tell you all about my new WOMAN CRUSH: KRIS CARR!…aka: "Crazy, Sexy, Kris."
Her name may sound familiar because she is a New York Times and #1 Amazon best-selling author, wellness activist and cancer "THRIVER!"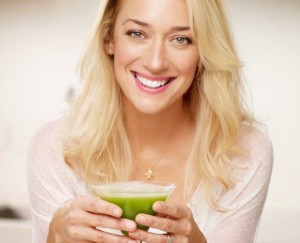 On Valentines Day, 2003 she was diagnosed with a very rare, incurable, stage 4 cancer. This news was a "wake-up call" not a death sentence. It ignited a spark in Kris to implement a major lifestyle overhaul and to start implementing what The Balanced Beauty calls a "Holistic" approach to wellness.
She ditched the processed foods, cigarettes, toxic relationships and began to listen to her inner guidance system. She started tuning in with nature, spending more time in her garden and kitchen, and connecting more deeply with people and animals.
She incorporated a nutrient dense, plant-based diet and surrendered her uncertainty to the Universe…. Kris realized healing is a spiritual connection to self….Ten years later, her tumors have shrunken in size…She is a "Cancer Thriver!"
…And a total Balanced Beauty icon!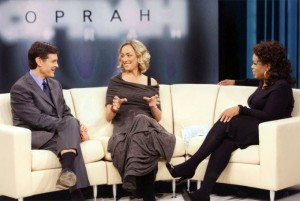 Kris saw there were little to no resources for a young person, like herself, coping with cancer. Having a background in acting, Kris got in front of a camera and documented her cancer diagnosis and "self love" treatment. Her documentary, "Crazy, Sexy, Cancer" aired on TLC and The Oprah Winfrey Network. 
Kris now regularly lectures at hospitals, wellness centers, and corporations like Whole Foods,  inspiring countless people to take charge of their health and happiness by adopting a plant-passionate diet, improving lifestyle practices and learning to love "like you really mean it."
Her motto:
"Make juice not war!"
I had the privilege to attend a conference where Kris was a keynote speaker and she BLEW ME AWAY with her story, vibrant energy, humor and sass….It was easy for the audience to see why cancer did not (and still does not) stand a chance against her- She is a true force to be reckoned with and an inspiration on how to take control of your life and live it to the fullest!
Kris openly and lovingly shared her story- Her main takeaway, which applies to all of us, is that EARLY PREVENTION IS THE BEST CURE TO FIGHT AGAINST CANCER!
You must change toxic behaviors
NOW
.
Self care is the #1 prescription!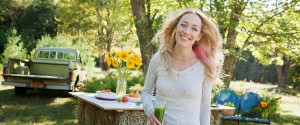 Below were some of Kris's "
Crazy, Sexy, Wellness Tips.
"  
I hope they inspire YOU to make some changes today!
"Crazy, Sexy Wellness" Tips!

1. Slow Down & Speeding Up: Both over committing and under committing are issues. Know your worth! Shift your mindset and figure our if you are someone who needs to a) slow things down to be more present or b) speed things up-less thinking and more action!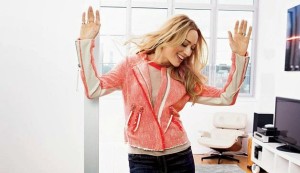 Someone who needs to slow down: "You can't begin new things if you are booked to the minute. Stop and be present." 
Someone who needs to speed up: "Don't fear failure. Create a vision and go for it!"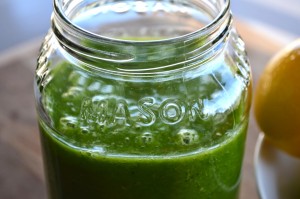 2. Adding Before You Remove:
Kris is a huge advocate for a plant-based diet, as it helps to remove inflammation. Eating healthfully does not have to feel like depriving yourself…She states: "Add stuff to lift you up before bringing you down– Commit to 1 green juice every day!" Green juices and smoothies are great, easy ways to pack in tons of nutrients, vitamins and minerals.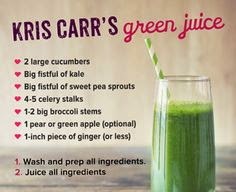 Juices
= Fountain of youth, strong immunity, protection against flu season!
RECIPE:
JUICE: Cucumber base (1-2, alkalizing) lemon, kale celery (high in minerals) pear (to sweeten). Mix it up and find combos YOU like!


3. Acceptance/Healing-  Kris beautifully stated, "Healing happens in seasons–on its own time and can't be pushed… "Acceptance is about not quitting… It is about NOT abandoning yourself. Don't judge or criticize yourself for being broken…this only hurts you more."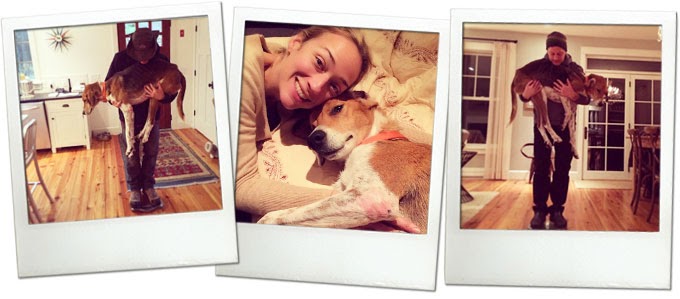 Kris shared with us the story of how she found her son–her dog, Buddy. When she found him, his bones were visible through his skin, shaken, sick and tired… He only had days to live; but she and her Husband gave him food, love and space to heal. Over time, Buddy fully recovered…Just when things looked bright for his future, Buddy as diagnosed with ALS.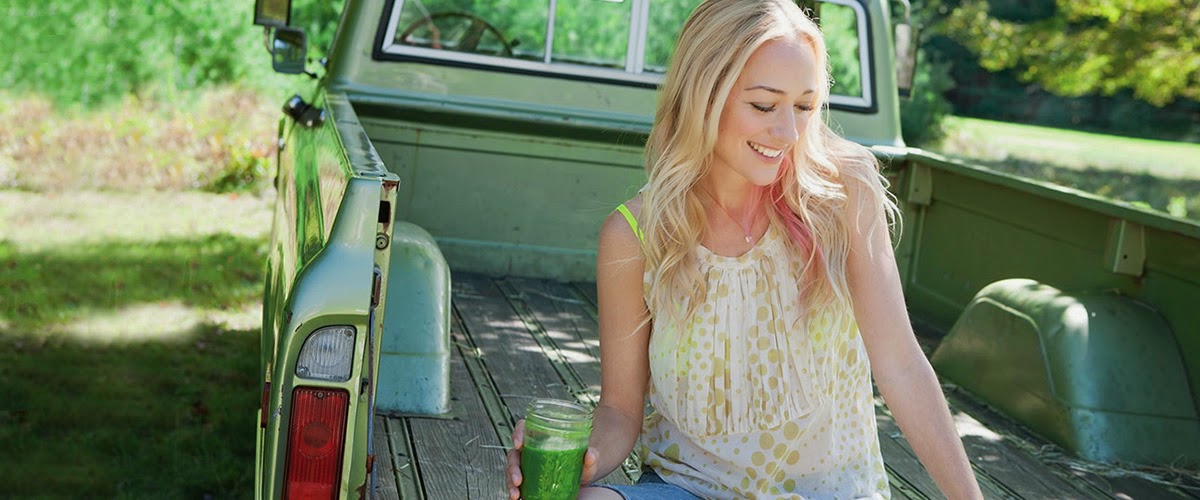 Kris stated, "The reality is you can't control the mess but you can appreciate the beauty in life….We ALL thrive with LOVE. Unconditional LOVE. Medicine is LOVE.

…Your medicine is LOVE and a GREEN JUICE."
Kris's closing remarks ended with a payer for all those attending:
"May you believe in yourself. Your purpose is joy… 
The more you experience it, the more others will too."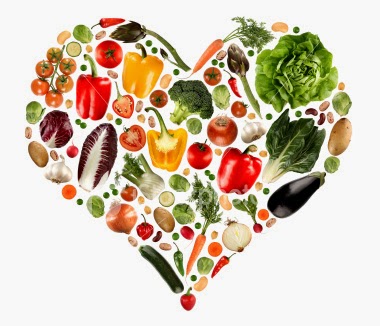 I hope Kris's story inspires many of you to take charge and prioritize your health!
If you are interested in learning more about Holistic Health Email: Info@TheBalancedBeauty.com. 
The Balanced Beauty Holistic Health Coaching Programs are designed to work 1:1, privately and confidentially, to help you achieve the lifestyle Kris preaches about!
We will work together so you feel empowered to live healthfully and happily!
 I know you
Balanced Beauties
will LOVE them!
* Juices, Smoothies, Salads, Mains, Desserts, and more!