As a Health Coach, I am committed to living a healthy lifestyle and always encourage my clients and followers to make healthy, mindful choices in their daily lives. My emphasis on proper nutrition is crucial because the food we put in our body serves as our life fuel! Our food choices provide us with the vitamins, minerals and energy we need to thrive in our daily lives and even beat chronic diseases such as obesity, hypertension, diabetes and other ailments that wreck our quality of life and cost us a fortune. Choosing fresh, organic and all-natural food sources help us detox our bodies and keep us healthy.
While the food we consume is extremely important to have us looking and feeling our best from the inside out,
what about the products we use on a daily basis? How many toxic chemicals are we unknowingly consuming or putting directly into our blood stream?
The same way I steer clear of toxic, artificial sweeteners and hydrogenated oils in foods, is now the same way I am looking at
products
I use every day; thanks to an amazing company I discovered, called
Beautycounter. 
Beautycounter's mission is to, "get safe products into the hands of everyone."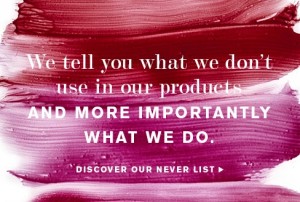 I came across this company in an article highlighting the dangers of harmful chemicals and toxins in our beauty products. Beautycounter has uncovered some inconceivable facts about the Beauty Industry that more people need to be made aware of. We need to make healthier choices in our lives, including the products we use. 
Our skin is our body's largest organ. 60% of everything we put on our skin gets absorbed directly into our body and blood stream. You can eat right, go to the gym, take a yoga class, spend a fortune on acupuncture and spa appointments but then go home and take a shower with a soap or lather up with a lotion filled with toxic chemicals that get absorbed right into your system.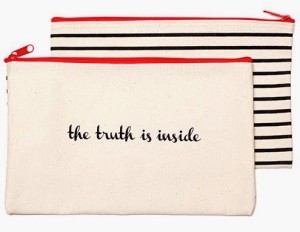 Chemicals linked to breast cancer, learning disabilities, infertility and other health issues are actually
allowed
in the products we use every day. Shockingly,
80% of ingredients in our beauty products have never been tested for safety
. This is large in part due to the fact that the United States has not passed a
federal law to regulate ingredients
used in products
since 1938
! The Food and Drug Administration, the agency that regulates cosmetics,
permits companies to use chemicals known to be extremely harmful (lead, formaldehyde and phthalates) in the products we put on our bodies, and our children's bodies, every single day, day after day.
Only about 10% of the 10,000 chemicals commonly found in our personal care products have safety data.
If a company wants to put a beauty product on the shelves of a local store or supermarket, there is really nothing preventing them from using lead, parabens, formaldehyde or other toxic ingredients. Companies can even
hide
ingredients, stating it's their "
trademark
" or "
secret formula
," which can be hidden from even being written on bottles of products.
There is no transparency and cleverly packaged and advertised products capitalize on this high-demand 80 billion dollar industry
. We never really think about it, but products we grew up with and use daily like lotions, creams, make-up, sunscreens, shampoos and conditioners can actually make us sick!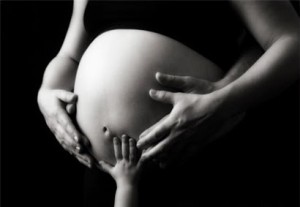 Even more alarming, umbilical cords tested from a newborn after birth, contained over 100 toxic chemicals. What mom digests goes directly to baby, and products used on the skin gets absorbed right into the blood stream. Babies are getting all of the toxins we are ingesting and polluting our bodies with.
Many of us would be shocked to know the countless products around our home and in our beauty products that have ingredients that could be harmful to our health.
The Environmental Working Group
, an environmental health research and advocacy organization, launched a free "App" you can download on your iPhone called
"Skin Deep."
You can use this app to scan the bar- code of your products and see the ranking of "toxicicity/chemicals levels." I was shocked to see the sunscreen I was using,
a brand recommended by my dermatologist
, ranked an 8 out of 10 (
10 being, contained the most harmful chemicals
)!
It is crazy to think a product I am using to PROTECT my skin form the sun could actually be harming me in countless other ways…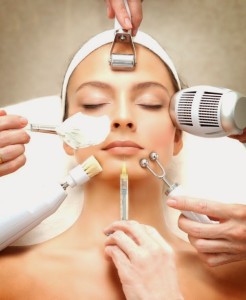 Do you know what's in YOUR products?
Today, the US bans only 11 chemicals from products on shelves. Europe bans 1,300. Beautycounter has taken these 1300 + 11 and have added more, banning a total of 1,500 ingredients, setting a new health and safety standard, unlike any other product on the market. Each product Beautycounter selects is painstakingly tested. They back their products with clinical trials to ensure they work and are safe! When using the "Skin Deep" from the Environmental Working Group, you will find Beautycounter products rank mostly 1-2 on the scale, opposed to most other brands, ranking in the 7-10 range!
In addition to being safe, they
work beautifully and effectively.
After learning these eye-opening facts, I checked out the website and connected with a beauty consultant, Michelle, to learn more. Michelle was super friendly and taught me more about the products and the company's mission. I was intrigued and had to give these products a try…It was a
no-brainer
to try a product that was
safe
, opposed to something that is potentially harming me in the long run!
The product test and my personal product review…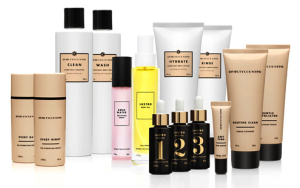 The products blew me away and beat my expectations. They arrived in beautiful, clean packaging and had a beauty-department store feel. There was also a note from the company's founder, Gregg, which was a great extra touch to the packaging.
I have very long hair, and always try to take the very best care of it to keep it healthy and strong, so I purchased BeautyCounter's shampoo and conditioner. The shampoo had a light, grapefruit-citrus-like smell. Even though my hair is very long, I used just a small, quarter-sized amount and surprisingly it worked up a really good lather (I typically need more with my other shampoos but found the amount I used was sufficient). The ingredients are very concentrated so a little goes a long way…That's when the magic happened!!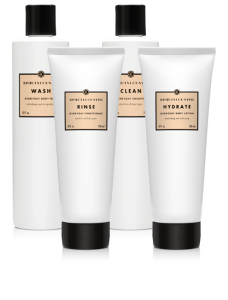 I didnt' even condition yet, and I was able to smooth my fingers right through it, while wet, root to tip…SERIOUSLY?! I cant remember a time I was able to do that…I then tried the conditioner and again, used a small amount and was again able to move my fingers seamlessly through my hair...It was like a miracle that I had no knots, tangles or trouble combing through. I blow-dried and the only time it has looked as shiny, soft and healthy are times coming directly from the salon. On the back of the bottles you will see "Truth, Beauty, Transparency," the company's guarantee that these products are formulated safely and without any "secret" ingredients!
I wear color on my lips every day and learned
in one lifetime the average woman consumes over six pounds!
..
and
from what I learned, most ingredients in our lipsticks are not regulated and contain harmful chemicals,
even lead!
So, I tried the
Lip Sheer
, color Rose, which is for an "
every day pop of color."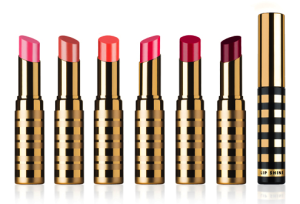 Natural,  beautiful shades perfect for every day wear!
I LOVED IT because it was natural, light and has a glossy-like texture. I usually put on lipstick and add a lipshine or gloss on top, but this formula was so lightweight/silky I didn't need anything additional. It was comforting to know Beautycounter's lipstick is totally safe, as the ingredients are plant-based. 
Working with Michelle as my beauty consultant made it really easy for me to ask questions and have a more personalized experience than just randomly shopping online. In the comfort of my own home, I was able to call her up and chat beauty, which is a fab convenience for any "Balanced Beauty!"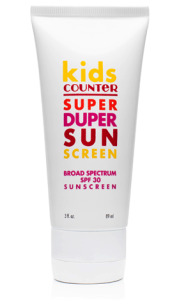 Protect the safe way!
I also thought it was great how the company affords women with a great business opportunity.
The company's founder wanted a direct retail model because she wanted people to have more of a conversation about these products
. A large part of their mission is educating the public. Michelle spent time answering my questions and helping me learn more about the unregulated beauty industry. She also explained her personal benefit of working with
Beautycounter
; a great opportunity for supplemental income, stay at home moms, or college students.
The company promotes building business owners and leaders, which is a great message to empower young women. 
While it may be difficult for many of you to change your eating habits and make time for workouts, switching products you are using and purchasing better ones is a quick, 
easy fix
.
This is something you can start doing immediately to boost your health in the long run. 
Beautycounter: "Truth, Beauty, Transparency"
I wanted to highlight this company because I believe in and value their mission! 

It is my hope as we all become more aware and educated about the truth behind big businesses and their regulations, we can drive a demand for better, higher-quality products. Hopefully over time, we can put a ban on ingredients and chemicals harmful to our health and the health of future generations. Beautycounter is leading the charge, so it is great to support their mission, spread the word and be a part of this national conversation.
Remember, you want to make healthy choices in all areas of your life!
As you detox your diet this spring, try detoxing your beauty products so you feel healthy and beautiful 
inside and out!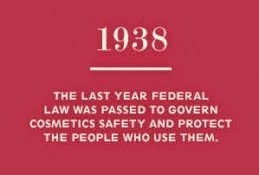 We deserve better! Beautycounter agrees!
Beautycounter is expanding their product lines to get even more great products into the hands of consumers!
Check out their site for yourself and their great line for children! A great investment in your health!

www.MichelleNadel.BeautyCounter.com
BeautycounterByMichelle@gmail.com / 201-562-2231

RECENT FEATURES:
The NY Times– Feature on Beautycounter
Huffington Post Article– Beautycounter products are chic and effective
Vogue– Beautycounter Beauty-secrets!
In-Style– Bloom with Eco-beauty
Parents Magazine Feature– "Safe for kids"
Daily Candy– Safety guaranteed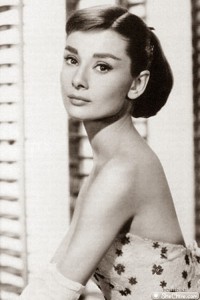 "As you grow older, you will discover that you have two hands, one for helping yourself, the other for helping others."